What can make your hair grow long, just before September? Can you lay down some tips like: when to wash it everyday, what shampoo really works and, if my hair is at my shoulders then if I really take care of my hair, what would be my new length (your estimate).
Tiffany from Bronx, New York
Answers:
How To Get Your Hair To Grow Faster?
All I was going to suggest was gelatin, and a good healthy diet. (06/29/2007)

By Anonymous
How To Get Your Hair To Grow Faster?
I was researching this last week and found out that Prenatal vitamins were not safe to take (if you are NOT pregnant), because they contain extra iron and that it can make you sick if you are not pregnant. Most of the information I found says to take a daily multivitamin and b-complex. So, that is what I am doing. Hope the heat thing works because it is hot in Arizona. (06/29/2007)

By danceme
How To Get Your Hair To Grow Faster?
Rosemary:
This magnificent herb is widely respected for its value as a hair and beauty aide. Rosemary can also be used in the bath, on the face and as a body or scalp massage. It is believed to stimulate hair follicles and hair growth, rosemary is generally believed to slow down or even permanently hold off premature hair loss and gray hair.
For more natural beauty tips please visit my Blog-
http://mynaturalbeautytips.blogspot.com (06/30/2007)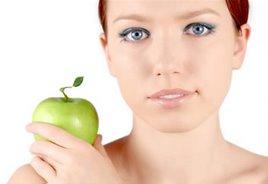 How To Get Your Hair To Grow Faster?
I have been growing my hair for the last 11 years, I am now sitting on it, I don't think it's growing fast enough. I cut my hair by the Old Farmer's Almanac, there are dates each month to cut to discourage your hair from growing. That is when I cut my front, and to encourage your hair to grow, this is when I cut the back. I didn't know if this was really working until telling my neighbor and she started having the boy's hair cut on the discourage days. I neglected to give her the dates one year. After about 3 months she called and begged for them, The boy's hair was growing so fast, cutting on the wrong day was getting expensive. I take MSM and I shampoo with baby shampoo and simple Green 3 times a week. My hair is very shiny, healthy and very little gray at 56.
(07/02/2007)

By BABBIE
How To Get Your Hair To Grow Faster?
The best thing to do is make sure you are eating healthy and taking vitamins. You don't need to take prenatal ones (too much Iron can actually inhibit hair growth), but here's a good start:
Vitamin A
Vitamin B
Vitamin D
Vitamin E
Calcium
And, if you can, ensure you get some gelatin into your diet, and adequate protein for your age, weight and caloric intake. This will ensure your hair grows optimally, from what my aunt has always told me - and she's a hairdresser who owns her own salon.
The other advice she gave me for growing out my hair was that - make sure to use scrunchies or other cloth covered rubber bands to ensure your hair doesn't break, don't pull your hair back too hard or it will inhibit blood flow to your scalp and stop hair growth, occasionally do a scalp massage to increase blood flow and make sure to lay off the product so your hair isn't too weighed down (if it's pulling itself down too hard it will inhibit blood flow as well). Good luck! (07/03/2007)
By cfbandit
How To Get Your Hair To Grow Faster?
If you want to make your hair grow naturally (like I do) then here's a recipe:

Warm 2 tsp. of olive oil and 2 tsp. coconut oil and gently massage every part of the scalp for 10-15 minutes. Rinse a towel in hot water, wipe and wind the hair around the head as it cools. Repeat 2 or 3 times to issue total saturation. After that, shampoo and rinse well. (07/08/2007)
By HW
How To Get Your Hair To Grow Faster?
You're hair grows on average a half an inch a month (a little longer in the summer and a little slower in the winter). My suggestion would be to let your hair get as much sun as possible (using a product with UV protection to prevent damage). The sun and essential vitamins with nutrients, like folic acid, are the only things that will make your hair grow faster. A conditioning treatment once a week for a half an hour wouldn't hurt either. It will help prevent split ends (which will make your hair actually appear shorter than what it is). (07/08/2007)
By Mikki21
How To Get Your Hair To Grow Faster?
Spit in your hands and rub it on your scalp. The saliva enzymes help breakdown and kill bacteria allowing hair to grow. Then wash hair in shampoo. Do this every morning for a month and you will see great results.
(b)Editor's Note:(/b) I can't find anything to confirm that this might work. (07/08/2007)

By brenda looklock
How To Get Your Hair To Grow Faster?
I'm ONLY 15 and my hair is falling out very bad. I have patches and I am a Muslim so I wear a cap under my scarf and tighten it very hard. I have been feeling minor headaches and seeing patches of hair falling out. I want to know what is causing me to feel this way, and how can I make my hair grow real fast? I really don't care about the price, please help. =[
(b)Editor's Note:(/b) Wearing a tight cap can cut off circulation to your scalp, I'd loosen it as much as you are able. Also the headaches and patches of hair falling out could be symptoms of a health problem so please see a doctor. (07/10/2007)

By HIBAQ
How To Get Your Hair To Grow Faster?
People, for about $9 you can go to GNC and get a bottle of all natural pills called horsetail. I have used it and have seen amazing results. My hair grows very slowly and I was so happy when I started taking them, they will even make your nails grow, but if you are looking for something to make your hair grow, it's horsetail. Green bottle, you can't really miss it! Fantastic results!(B)(/b) All herbs, perfectly healthy. (07/12/2007)

By tressa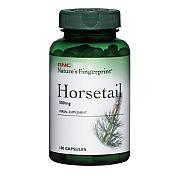 How To Get Your Hair To Grow Faster?
I guarantee that Ultra Hair Plus with MSM and Hair Factors are your ultimate answers! I would also highly recommend Eskimo 3 oil and grape seed oil (1 Tbsp per day). You will be amazed by the results. GUARANTEED. I have seen the results on my hair and I tell everyone. Your air will be thicker, stronger, fuller, healthier and so much longer! (07/14/2007)

How To Get Your Hair To Grow Faster?
Being in the sunlight won't make your hair grow, sunlight actually damages your hair. The reason why our hair grows so much faster in the summer is because we start to sweat. So it would help with pills and keeping a good diet, if you have kinky or an African textured hair then try to wash it everyday using lots of conditioner, you can tell that it's working if your nails start to grow longer and faster and trust me, give it a little less then a week. (07/15/2007)

By Justice
How To Get Your Hair To Grow Faster?
1) Healthy diet
2) Before you shower, brush your hair upside down
3) Massage your scalp everyday (07/16/2007)
By yentrok
How To Get Your Hair To Grow Faster?
I'm a massage therapist and in school we were taught to do something called hair pulling. Pretty much all you do is run your fingers through your hair at the scalp and form a fist with your hand trapping the hair between your fingers very close to the scalp, then twist your hand a bit rather than pulling outwards. Sometimes it can be a little sore, you should hold it for a while, ideally until the pain goes away. If you really wanted to make your hair grow I would do this daily, all over your scalp. It makes sense that this could make your hair grow faster because it increases circulation.
Out of all the hair growing methods I have heard, the only thing that makes much sense to me are vitamins, scalp massage, and hair pulling. I would doubt that rubbing anything in your scalp would do anything in the way of making your hair grow faster, you would most likely get more benefit from rubbing it in than from the product itself. I have looked up a lot about making hair grow faster, everything I have found said that the myths that it grows faster if you trim it regularly, and conditioners etc., aren't true. (07/18/2007)
By kelly
How To Get Your Hair To Grow Faster?
Stop getting your hair cut at a salon, if you ask for a trim they cut off 2 inches, even a 1 inch cut is taking off a months growth. I bleach my hair blond and have still been able to get it to grow this long and its beautiful.
Once a week while your watching tv, take the scissors and trim off the split ends only. Women with really long hair do not get their hair cut at salons. My hair went from bra strap length to my waist in a year!
Get weekly deep conditioning treatments and condition your hair daily, also stimulate your scalp by combing NOT BRUSHING your hair nightly for at least 5 minutes (throw your brushes out ladies, they stretch/pull your hair and damage it). We also tend to shampoo our hair too much, try to only shampoo your hair every other shower, shampooing removes the natural oils in your hair drying it out even more. (08/22/2007)
By stacy
How To Get Your Hair To Grow Faster?
What I use for my hair is baby shampoo. It's very soft and it doesn't hurt my hair, so my hair won't shed as much using it. Using other shampoos everyday may cause a lot of shedding, which will lead you hair to being really thin and causes split ends. (08/26/2007)
How To Get Your Hair To Grow Faster?
All of the previous conclusions and feed backs are very good. I've concluded though that the hair has its on set time to grow. Yes, we can assist a bit in growing, but it all is determined on the growth cycle you have. Some people's growth cycles are longer or shorter. Anyway, the best things that I see to do is to eat healthy and take good care of your hair. My beautician told me that deep conditioning at least once a month reduces hair breakages and strengthens it also. Some people may wash their hair too often, this could possibly be stunting some of your hair growth.
You can't really expect your hair to grow much past what you have due to genetics. Genetics are a determining factor also for the length your hair will grow. Not all people have long beautiful hair and that's something you may have to live with . I all I can say is to treat your hair and keep it well hydrated and conditioned. The technique of pulling your hair scares me because I would think I would be pulling my hair out. Rubbing your scalp daily increases circulation in the scalp and that sounds effective to me. So just take care of your hair and it will reward you. I've cut my hair all my life and it's always grew back. My hair was below the bra line, and I always kept it cut just below the shoulder. It always reaches that same spot every time I cut it again. (08/26/2007)
By K T
How To Get Your Hair To Grow Faster?
The 'lauryl sulfate' and the 'laureth sulfate' in shampoos, the first main ingredients, are harsh and strip away the oils on your hair, leaving it more vulnerable. Baby shampoo does not have these in it so it is much gentler. Unless you have a tendency to very oily hair I suppose you'd like this. (08/31/2007)

By Winnie_01
How To Get Your Hair To Grow Faster?
Okay. Here are my pieces of advice! Practical things that cause hair growth and good hair health: warmth (summer, steam rooms and so forth), stimulation to the scalp, getting plenty of nutrients daily, and water.

My personal experience:
I had cut my hair to my chin one year and was horrified! A couple months later it was still the same length and I was about to leave for WA to go help on a farm (not something that I would normally do, but I wanted to get away for awhile). Before I left for WA I went to my hair stylist and she did a conditioning treatment and saw how long my hair was. I went to this farm and was there a month... I came back and my hair had grown at least 2 inches in that month. I believe it to be due to all the vegetables we ate. All we ate was stuff grown in the garden or raised on the farm. We had tons of squash every day and drank lots of water. It was an extremely healthy lifestyle! I came back and all my friends and family were shocked, my hair stylist was amazed.
Also in the summer my hair grows much faster than the winter, I believe that to be due to the warmer weather.
I have some friends whose hair grows like crazy, an inch or more a month is nothing out of the ordinary. Everyone's hair grows at a different speed. Also those with damaged hair are going to face problems due to hair breakage, but still your hair will grow!
If you can't eat that many veggies each day, try a hair vitamin: I buy mine from the salon I go to. It's called Nioxin. My friends and I have found it works really well. We notice our hair grows a little faster but it also feels healthier when we take these vitamins.
Hope this helps! (09/09/2007)

By Christa
How To Get Your Hair To Grow Faster?
4today.com take the essential formula. I noticed it makes my hair grow faster, and I lose my appetite! Gee, who could ask for more :D (10/02/2007)

By Winnie_01
How To Get Your Hair To Grow Faster?
I use Main & Tail shampoo and conditioner found in the pet aisle at Wal mart, and it makes my hair grow faster and thicker. I also get the dead and split ends trimmed every 6-8 weeks. If you have split or dead ends, it slows hair growth. Don't wash your hair everyday, it dries it out and also slows hair growth. (12/05/2007)

By Ivy
How To Get Your Hair To Grow Faster?
I take horsetail too and it makes my hair and nails grow also.
Smoochie :) (12/05/2007)

By metroplex
How To Get Your Hair To Grow Faster?
I am pregnant and the prenatal vitamins that my doctor prescribed me were huge horse pills, so I had a really difficult time taking them daily. I asked my ob gyn (pregnancy doctor) what I could do about that and she told me that taking 2 Flintstones chewables a day would be fine. They have made my hair and nails grow. (02/04/2008)

By Krystle
How To Get Your Hair To Grow Faster?
(submitted via email)
I was told by my friend who is from China that she uses milk in the shower. She pours a glass of milk in her hair once a week and leaves it in for about five minutes and that is how she got her hair to grow. Also, she would wear it in a braid to help it grow. Worked for her.
Heather (02/22/2008)

By jess_admin
How To Get Your Hair To Grow Faster?
Brush your hair every morning when you get up before you take a shower (but don't brush your hair when it's wet), and before you sleep.
(03/21/2008)

By Selina
How To Get Your Hair To Grow Faster?
I heard putting warm olive oil on your scalp and wrapping with with a hot towel for a 1/2 hr makes it grow. No need to rinse. (03/30/2008)
How To Get Your Hair To Grow Faster?
Hi, olive oil treatments and main and tail horse shampoo and vitamins work well. (04/03/2008)

By Jewelry mom
How To Get Your Hair To Grow Faster?
Dr. Miracle's. It's the best, trust me. :] (04/12/2008)

By alicia
How To Get Your Hair To Grow Faster?
I never had a problem growing hair. Being an African American woman I keep my hair moisturized all year long. I love to keep it trimmed. Really I would love to tell my secret, but all I can't say. Use Jojoba every other day. Every three weeks when you wash hair (Organic Roots Products), get a toothbrush for troubled areas and scrub so the scalp can get get circulation. Follow with hair mayo. (04/29/2008)

By Saani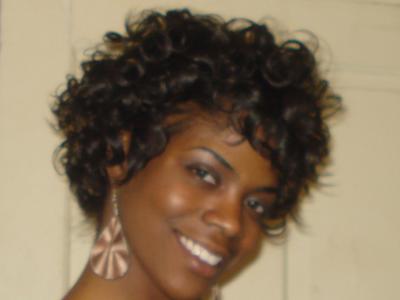 How To Get Your Hair To Grow Faster?
Just use Mayonnaise, it will really work with a good conditioner. (06/11/2008)

By Chonnie
How To Get Your Hair To Grow Faster?
Green tea plain and simple. It helps your nails grow too. (06/17/2008)

By lakadjd
How To Get Your Hair To Grow Faster?
My hair was down to below my breasts, and I cut it off about two and a half months ago to about an inch below my chin and dyed it bleach blond straight from brown. My hair is now 2 inches past my shoulders, so way longer, my hair is very thick and grows at a normal rate not all THAT fast.
Here's what I did: take about five thousand milligrams of biotin a day (no this will not hurt you, I have a cosmetology license) and use mane n tail horse shampoo every other day and drink a lot of water.
There is also a cheaper shampoo called silk solutions which also works. When you buy shampoos or conditioners anything with quaternium-80 in it will boost hair growth. So look for that. Other than that I have found my customers that don't straighten/curl their hair everyday have faster hair growth. So try to do that once or twice a week to let it grow if your hair looks horrible not straightened (like mine). Throwing it up in a pony tail and not putting heat on it will not hurt your hair. Just make sure it's dry, not wet. (06/17/2008)
By ashley:)))
How To Get Your Hair To Grow Faster?
I recently cut my hair to the style of Rihanna, we look a bit alike and I'm 19 so why not right? Well, I like to change my look every now and again, so of course I'm a bit bored with it, I have been growing my hair for about 5 months, and I've been using DR. Miracle's and it really works. Every time I use the hot grow oil and the red serum at the same time. I relax my hair three weeks later
each time, I do that every three weeks, over and over and it's always at least two inches longer in just 3 weeks! I'm very happy with the results. But to give my hair a boost I think I'll try the 5 thousand milligrams of biotin too! It can't hurt. My hair grows fast! Use Dr. Miracle's People! (06/24/2008)
Amazing Results :D
Okay, I have a couple Tips:

1) Brush your hair whenever you get the chance. Do not brush when your hair is wet. This creates split ends. When you brush your hair it moves your the hair around the scalp, like you know when you shave your legs (girls) or your face (guys). You rub the skin where you shaved...and like 30 minutes maybe you can already feel hairs. The same works for your hair on your head.
2) Guys (maybe girls) shave your head real close. If your hair is thin and it's already short just shave it. Not only will your hair be THICKER, but I don't know about girls, but for guys shaving your head isn't that bad, it basically grows back with about an inch after the first 2 weeks, and it doesn't look bad.
3) Eat a lot of JELLO. It makes your hair grow faster and your nails grow, not only fast but stronger so they don't break as easy. :D So like a spoon of Jello in a cup of warm water and drink it, or put it in the fridge and make actual jello. They both work. There are plenty of ways to have good healthy hair but it all starts out with a good diet, but I'm not going to get into that because that's a whole different subject. Hope this helped. (07/29/2008)
By Destiny
How To Get Your Hair To Grow Faster?
Olive Oil, trust me people it works. I've bleached my hair for 4 years and it's perfectly healthy, even my hairdressers believe. (08/04/2008)
How To Get Your Hair To Grow Faster?
Drink plenty of water, take b-complex pills, eat jello, massage your head to circulate blood flow every day for just 5 minutes, and your hair will grow. =) Simple as that. =) (08/10/2008)

By Jesse
How To Get Your Hair To Grow Faster?
I have long, black, shiny hair. My tips: do not shampoo your hair everyday (a conditioner may help but not to be used everyday also). Do not comb your hair when still wet, brush your hair every morning before taking a bath and before you sleep, and avoid ponytails often. (09/17/2008)

By sybil_phils
How To Get Your Hair To Grow Faster?
Hi, I have some advice for you guys. My hair was really short and for years it would never grow and I was really upset. I always wanted long hair. I started using Mane And Tail horse shampoo, you can get it at Walmart or at Sally's beauty supply stores and it works. But the problem with me is that everyone says not to wash it everyday, but my scalp gets greasy. But I deep condition it a couple times a week and take vitamins everyday.
My sister told me prenatal pills work and they help make you really healthy too. My friend tried to tell me you can't take then unless you're pregnant, but that's not true, they just help make you healthy and make your nails and hair grow faster.
I also don't brush my hair, I use a comb because brushing damages it. Also don't dye it or straighten it a lot. Try to only use your straightener when you absolutely need to or you're going somewhere important. If you're like me, my hair looks horrible when I don't dry it or straighten it but I try not to when I'm not going anywhere. If your hair is fine, you shouldn't have it set higher than 370 degrees F, that is the worst. Hope this helps and if you have any advice for me, let me know. (09/19/2008)
By jessica
How To Get Your Hair To Grow Faster?
Has anyone used nara hair oil? (10/09/2008)

By Mandy
How To Get Your Hair To Grow Faster?
I just cut off 7 inches of my hair and I really want it to grow back quickly. Where is the best place to get vitamins for growing hair. Also, when should you do the olive oil product. Do you have any other ideas to make hair grow faster? (10/12/2008)

By Natalie S
How To Get Your Hair To Grow Faster?
I've read all the comments and there are a few tips that are constantly being mentioned which I'm gonna try out for my self. I'm 16 years old and have been growing my hair for the past 9 months and yes I've noticed some progress but it's still not the length that I want. I'm lucky that I don't get split ends, I think that has something to do with genetics though, but I also do eat a lot of protein and straighten my hair only once a week. I have never actually used any conditioner in my hair ever, but I think that I might start as it is winter.
For all those who have recently gotten a bad haircut all I can say is just let it grow or try and make your current hairstyle work. Believe me, I have been through my fair share of bad haircuts, the less attention you bring to it the easier it is to get over. Also I would recommend using these hair tips, it couldn't hurt, although personally I wouldn't take any pills. (10/19/2008)
By sanya
How To Get Your Hair To Grow Faster?
Grape seed supplements
Vitamin B
Omega-3 (fish oil supplements)
Massage your scalp (for circulation)
Massage Castor oil into your hair
COMB your hair, don't brush it
Use conditioners
Use as little products as you can in your hair ie. gel, hair spray, etc.
Try not to iron your hair too much
Trim only the split ends off your hair every few months
(10/26/2008)
By Maria
How To Get Your Hair To Grow Faster?
Trust me, I have had six kids, and had shoulder length hair. I didn't take prenatal pills for six of my kids, with my fourth child my doctor said I had no choice but to take the prenatal pills. Let me tell you, my hair grew from shoulder length to waist length in nine months. It was crazy, I couldn't believe it. It really works! (11/10/2008)

By Reena
How To Get Your Hair To Grow Faster?
So do the horsetail pills really work? Should I get some and if so where?
Thanks. (11/23/2008)

By katie