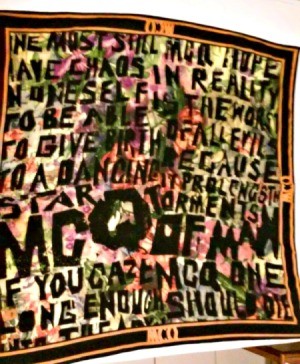 I've got this 100% woolen scarf you can see in the picture. I'm sorry for the bad quality picture. My bf washed it in the washing machine while I was away. He used the hand washing program and with cold water 20C and the black got mixed with orange, not everywhere, but in some spots around the lining as you can see in the second picture I've uploaded. Also the colours all over the scarf lost their vibrancy from mixing with the black. So I took it to the dry cleaner and now it seems that it's mostly recovered everywhere. The colours are vibrant again, but the orange lining although it is better than before, it still has black spots. Is there anything I can do to fix this? I've heard about colour dyeing do you think that might work?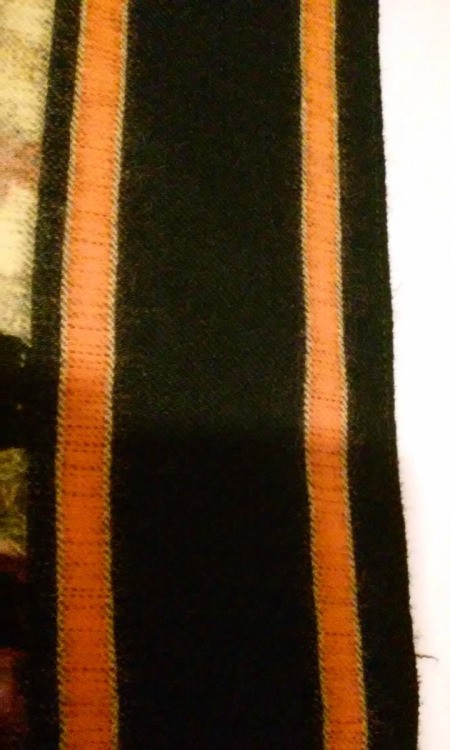 March 21, 2017
1

found this helpful
Seeing how much effort you are doing to find a good solution I know you must really like this scarf. The fabric being wool and 2 really vibrant colors really narrows the solutions as I am sure you have found already.
First - as you probably know already, if you are ever going to wash this scarf again - there is only one way to wash wool like this. Hand wash in cool water but always use very little soap and then only use a wool/cashmere soap/shampoo. There are many articles on the Internet describing how to wash wool safely.
Rewashing like this may even help with the color run and it will not hurt the scarf.
I have had some success with something like this (6 children and too may grands to count) by soaking the garment in a tub filled with cool water and white vinegar. Just use about 1/4 - 1/2 cup of vinegar and leave it to soak for several hours. Rinse without pulling (keep changing water) and gently roll in a towel or two. Air Dry and keep hope.
Color catchers work well in fresh laundry and may even work here. If you try one of these just use it the same as the vinegar and I do not believe it will hurt your scarf.
Sorry your scarf was damaged but it seems the thought behind it was one of love.
Good luck - but try to enjoy your scarf even if solutions fail.
Betty