Husky Mix Photos
Photos
Share on ThriftyFunCheck out these photos. Click at right to share your own photo in this guide.
Titus is a 6 year old Yellow Lab/Husky mix, the father is a full blooded Yellow Lab and the mother a Yellow Lab/Husky mix. I got Titus when he was 9 weeks old from a friend of a friend. My son was turning 15 and he wanted a dog.
Well Moms when boys ask for a pet, agree only if you are willing to take care of it. Because you will, I know!
Titus will always be my son's dog, but he is my baby and best friend! He likes to go on trail walks, creek banks, just spending time with family and friends. He is very social. He will let me tend to him in way that is needed. Very trusting, he knows that I would not do anything to hurt him. If he has any health issue, I can tend to him. He KNOWS I am the Mom.
By Marie from Murfreesboro, TN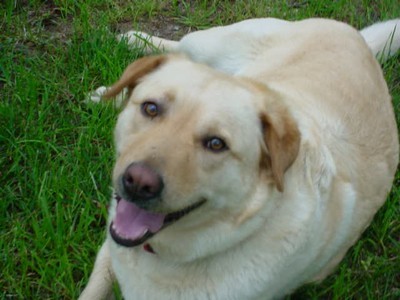 Frankie is a 2 year old Husky. 2 years ago our Frankie arrived by plane from Iowa to his new home in New York state. He likes to do anything and everything! ALL DAY LONG! Play, Play and Play! (with his best friend Mary.) This 120 pound puppy is sure to turn a bad day into something very special just by watching him. He loves EVERY one!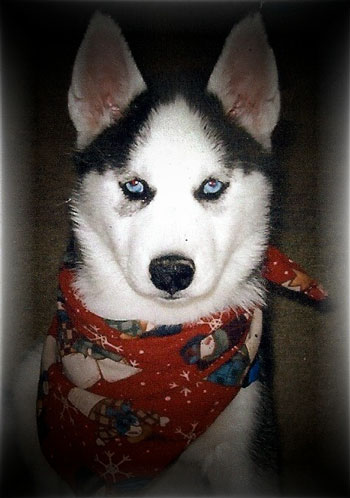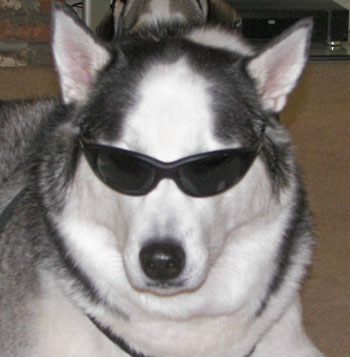 By Debbie Destino from Lewiston New York
Bailout is a 2 year old Husky mix. My husband and I got Bailout from a litter in early December a few years back. He was our Christmas present to ourselves! We saw an add in the shopper for free Husky-mix puppies, we had the acreage to support him, and we just couldn't pass it up!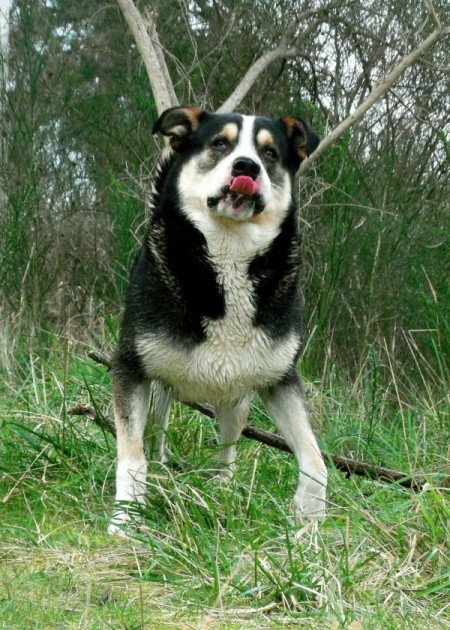 He likes to chase anything that'll run, fly, or be thrown away from him! He loves chasing large sticks, almost logs, when we throw them into the water that collects under our bridge in the winter time. He also loves visiting the beach, chewing on his lobster dog-toy, and getting all the attention he can. I think his absolute favorite thing to do MUST be a tie between waking you up ASAP in the mornings and licking you to death!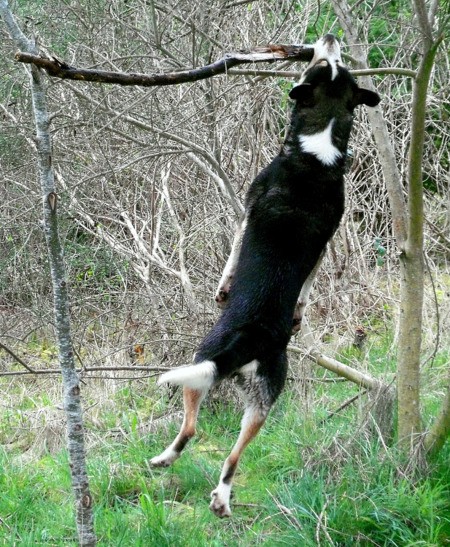 Bailout has a heart with more purity than gold. There are times in everyone's life where we feel torn up inside, but are forced to put on a happy face and get through the day just the same. You may be able to hide these feelings from any human but not from Bailout. Smiling and laughing to your family and friends, thinking you can keep it up no longer; here comes Bailout plodding over to plop down by your feet, using your feet and ankles as a pillow. He looks up at you with those big brown eyes, hoping he can help you, and all is right again!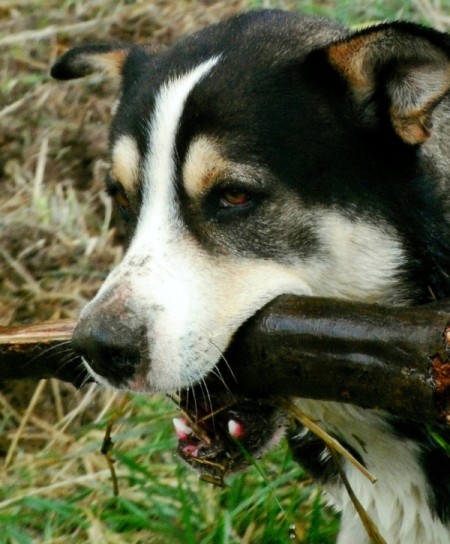 Or how about when you feel scared alone at night, but must stay home alone anyway? Well, insead of running off to play at night, you'll be able to hear Bailout flop down on your porch as the sun sets, and he won't leave all night. You can tell by the creaking and thumping you hear against your door all night, comforting you. It's like he can feel your fear and wants to calm and protect you. He truely is an amazing creature and I love him dearly!
By Chelle152 from Coquille, OR
Roxy just turned 5 this year! We think she is a Husky mix. We got her from the Human Society! In the summer five years ago. She likes to run, play, and go on walks!
She's the brightest dog we've ever had. She learns so quickly! You have to be sneaky because she knows certain words! She's learned to "go hide" shake, high five, play dead, roll over, jump through a hoop, speak, say "grandma", "I love you", and "Laura".
Recently she decided she doesn't like picking up just the one toy you throw so she wont go get it unless you throw two so she can bring them both back! She loves people & smaller dogs.
By Lorahanne from Houston, TX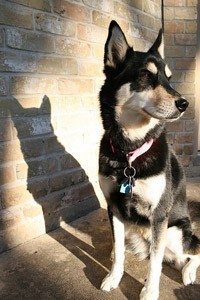 Bubba is 5 years old and is Chow-siberian Husky in the pictures. We got Bubba back in 1993, our youngest son left him with us, and of course we would and did.
He liked to play in the ocean waters in Morro Bay, CA. Bubba is now gone from us, but we loved him dearly. We think about getting another dog, but we do a lot of comparing. He was a real loveable dog.
By Cricket Girl from Atascadero, CA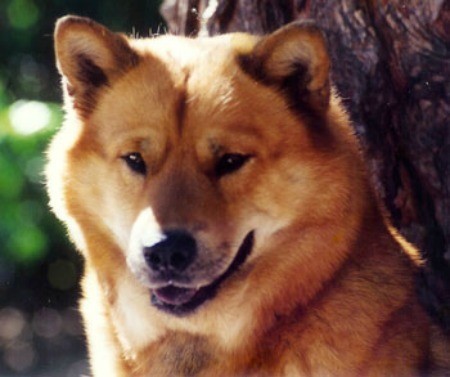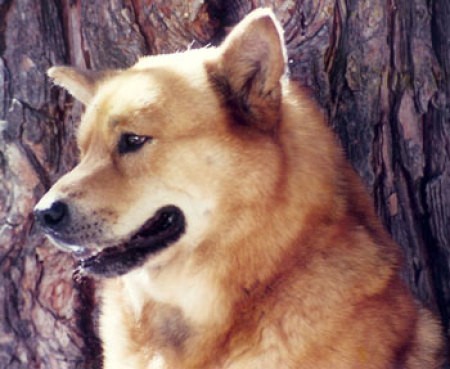 We got him when he was 2 months old. He likes to run around with his toy in his mouth.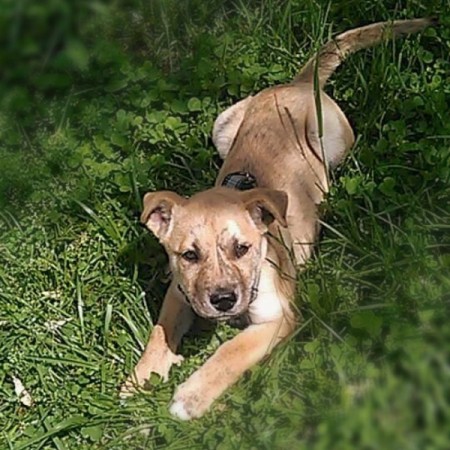 Related Content