We are a family of 5 and already have a 13 yr old Husky, we just rescued a 7 1/2 wk old puppy and I have some questions. Our neighbors came home with a puppy and said that the lady who was giving them away for free was going to have them put down if she couldn't get rid of them.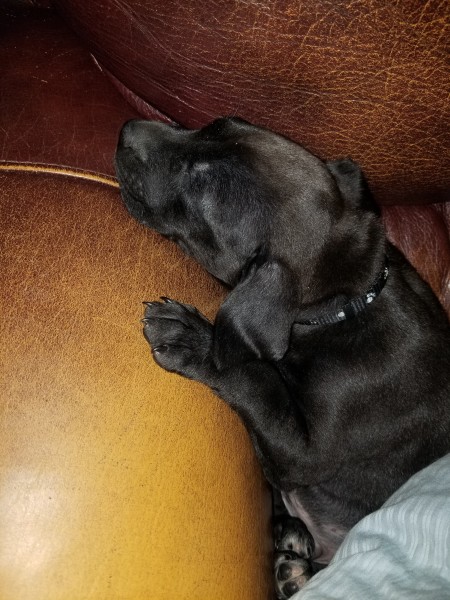 Being the type of person I am and always wanting to save and help people and animals, I went to see these left over puppy's. Being as we already have a 12 yr old Husky who I rescued from a family friend a few years ago who had cancer and couldn't take care of her anymore, we were not going to get another puppy or dog until she was no longer with us due to her age. Anyway, I came home with a puppy and was very iffy about it at 1st because we have a family of 5 and a lot on my plate as it is.
The brother of the puppy we got who is with our neighbors has been put outside pretty much every day since they got him and they are only 8 weeks old. Our puppy is thriving with attention and always inside with us getting lots of love. 1st question is out of concern of the neighbor's puppy being outside all the time at only 8 weeks old? 2nd question is our 12 yr old Husky does not ever let our puppy near her and growls at him. I spend time with both the puppy and my husky equally. Is it bad for my 12 yr old Husky to feel like we betrayed her by bringing this rescue puppy into her home and into her domain?
I just want some advice to maybe help the neighbor's puppy, but also ease the stress on my Husky. We absolutely adore and love this puppy. My 11 yr old, my 5 yr old, and my 18 month old absolutely adore both our furry family members and I feel like it was meant to be.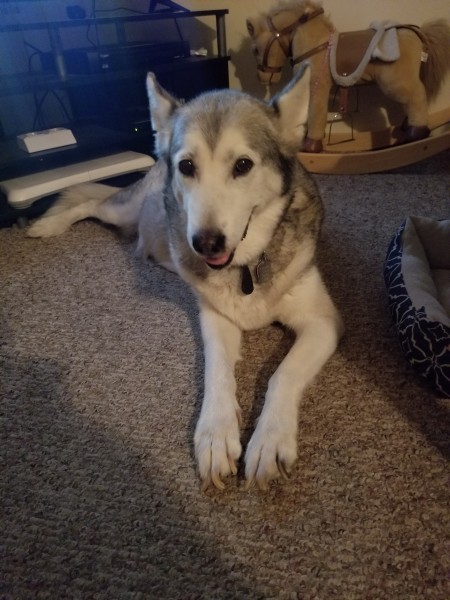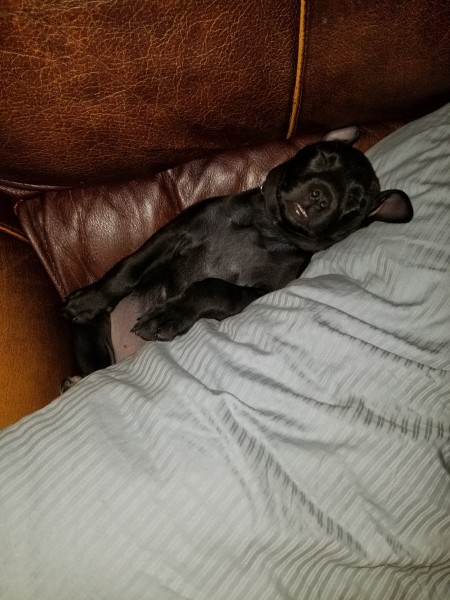 Ana
Bronze Post Medal for All Time! 140 Posts
August 27, 2020
0

found this helpful
Best Answer
First and foremost, congratulations on your new fur baby! Your older dog is doing what is normal for a new baby in the house. This will take time for the 2 to bond. When your older dog growls, just simply say ,No No. As far as the neighbors dog, this dog is a little young. Most puppy info say about 16 weeks . It depends on the type of dog , location(hot climate location).I am hoping that this puppy is not out all day and night.
This is bonding stage for a puppy to get to know you and family. Maybe you could plan play dates to help out your concerns. They are your neighbors and this could go in so many directions. Here is some info -
www.petmd.com/.../when-can-puppy-go-outside-37926
- and -
www.osbornepetsupply.com/.../when-can-puppies-sleep-outside

Pghgirl40
Bronze Feedback Medal for All Time! 196 Feedbacks
August 28, 2020
1

found this helpful
Best Answer
Congratulations on your puppy!
You may want to talk to your local animal control to see if they can talk to the owner about the puppy being left outside. I know some people will let a puppy be adopted at 8 weeks but I always find 12 better....but you sound like you are doing well with yours (at least in the separation from the mom part), but that pup is separated and outside too young. Although if it does not seem in distress and has food, water, and shelter the animal control may not come out. It is a touchy situation...things are different in different palces.
It would be nice if person really doesn't want the pup, if they would find it a good home vs. leaving it outside. That is just so young.
About your pup and the older dog. We did this with an 11 year old dog in and a 1 year old and it is doable...but do not try it on your own.
We did this when we adopted a 1 1/2 yr old male into our home which had an 11 year old female. She terrorized him and broke skin at least twice. We were at our wits end. Our vet suggested a behavioral trainer and we did one session with her, and she gave us techniques to defuse the situation.
It was not perfect, but they lived together for 6 1/2 years before my girlie girl pup passed (G-d rest her soul).
Until we had the professional (about 4 weeks in) it was very stressful. It was the best $100 I spent to have her in and work with us.
I can't give you our techniques, because she says every situation it is a different reason why they don't get along so she has to assess and customize the action plan.
Ours had to do with food issues and female/male dominance--who was the alpha of the two...which we nixed by setting it up so that I was the alpha with the female and my hubby was the alpha with the male--and that seemed to make things better. They also always ate separately--him in his crate with the door shut and her on the other side of the house. It worked.
Please don't go it alone. Talk to you vet about behavioral training. They have to do it as a family with all dogs and all humans together (at least ours did).
Post back how it goes. Prayers for all....especially the outdoor pup.

poehere
Bronze Post Medal for All Time! 105 Posts
August 29, 2020
0

found this helpful
Best Answer
Introducing a new puppy to your resident dog can be trying at first because the older dog has established his territory in your home and feels like the puppy is getting in his space. Over time the puppy will win the heart of the older dog. I brought in a new puppy with my older dog and at first, she was very standoffish to the new puppy. It did take her a lot of time to allow the puppy near her and not get angry with the new puppy. My other dog that was younger loved the puppy right away and allowed the puppy to crawl all over him, bite his ears and sleep next to him. This all depends on the dog and how they interact with each other. My daughter has a husky that is younger than yours and when her friends bring over her puppy or my daughter watches her puppy the husky seems to want to play but is too rough for the puppy. Maybe if you get some toys and play with the two of them in the same area this will easy the new puppy into the family and the husky will get used to him being around all the time.
As for the neighbor, it is not a good idea to allow a small puppy to be out in the yard so much of the time. The seasons will be changing soon and not sure how hot it is right now where you live. But the heat outside right now is not so good for the new puppy at all and should not be left outdoors all day in the heat. Does your neighbor give the puppy water and food to eat while he is left outside? I would go over and talk with them and give them a few helpful suggestions. I am sure they are doing this because they are not so sure how to house train the dog and do not want the dog going to the toilet in their home. If nothing helps and they continue to keep the dog out you may need to call animal services and have them come in and check on the condition of the puppy.