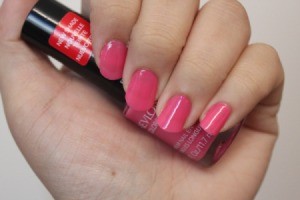 Some stores offer 100% guaranteed satisfaction toward beauty products. If a beauty product does not work for you, you can actually get a refund of your money back even if the product has been opened and used.
For instance, one pet peeve of mine is when a nail polish looks beautiful in the bottle, but when applied it is extremely sheer. Instead of keeping the polish that you will probably never reach for ever again in your collection and adding clutter, you can take it back and hopefully find a polish that works for you.
Another example is purchasing a concealer that causes you to break out, or a product that does not work as advertised. Either may be eligible for a refund as well.
Some stores that accept returns: CVS, Sephora, Bloomingdales, Macy's, Nordstorms, K-Mart, Walmart, Rite Aid, Walgreens, Ulta, Target, and so forth. Check the restrictions in your area.