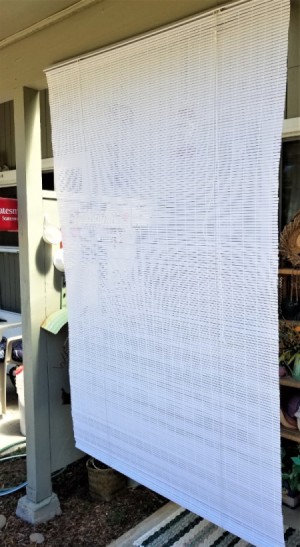 I have a very cheap sun shade. I pull it up in the evenings just to keep the breeze from blowing the shade and letting the loops underneath come loose.
The other day, it did it while I was gone and broke the little clip on the top.
I was able to jury rig it back into place, knowing this will barely make it through this summer.
When I got the loops back in place, it hit me they were just too far apart. A design flaw I couldn't do anything about. Or could I?
When you want your bra straps not to show, you use a little device that looks like a 45 record disk on steroids. That is when it hit me, I could do something similar on there.
So, I got two large paperclips and clipped them to the two straps. Now they are more taut and will be easy to unclip when it's time to roll it up.
Win Win!