Keeping Groceries Cold
Solutions
Share on ThriftyFunThis page contains the following solutions. Have something to add? Please share your solution!
Here in Nebraska, warm weather is just getting started and with that comes the problem of bringing home perishables and ice cream, a must around here. I keep a collapsible cooler under the seat during the season. When I remember, I stick a regular insulated cooler in but if I don't remember, I always have my collapsible one to fall back on. Living 60 miles from town, it is a must. When I check out, I put all of my cold things on the check out stand together and ask that they be sacked separately. That way they also are protected with the plastic.
By Ann Winberg from Loup City,NE
Put your perishables in a cooler. This will allow you to make multiple stops and not worry about food spoiling. This tip is especially useful in the warmer months. If it's really hot, throw in a couple of ice packs into the cooler.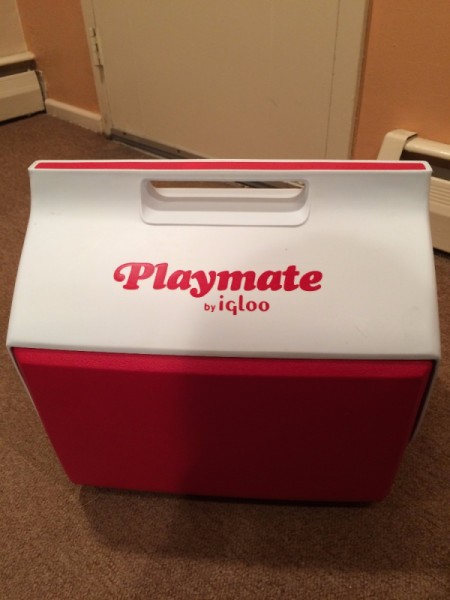 Note: I found this cooler at the curb when I was out power-walking. I brought it home, cleaned it up, and it looks like new. Coolers like this are over $35!
I stopped at the grocery store on my way home from work and bought a package of pork chops for that night's dinner. I was concerned about keeping them safely cold in my hot car because I had other stops to make before I got home about two hours later.

My solution was to purchase 2 boxes of frozen chopped spinach also. I placed them on top of the meat package and wrapped it tightly in the grocery store bags and put a blanket (which I carry in my car at all times) around that package to further insulate it from the heat.
When I got home the spinach was still frozen solid and the meat was still cold.
The added bonus is two packages of frozen chopped spinach in my freezer and someday I'll have them on hand for a dip recipe or soup, etc. Spinach is not an expensive item to purchase, and we all know how many hours it takes to defrost one of those packages.
By Ruth from Louisville, OH
Keep a cooler in your car to keep your frozen purchases, meats, and dairy items as cold as you can. If you forget, buy some frozen spinach to help keep things at the proper temperature.
Read More...