Lemon Lime Popsicles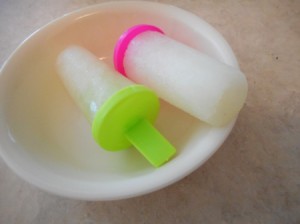 A refreshing treat any time of the year! This recipe was based off one I found online for lime popsicles. I changed the recipe slightly to make them a little more mild. Optional: A little lemon brightens up the taste, but if you don't want to add lemon make sure you compensate with a full 2/3 cup lime juice.
Prep Time: 20 minutes
Total Time: 4-5 hrs freeze time
Yield: at least 12 small popsicles
Source: Blossom to Stem cooking blog
Link: Lime Popsicles
Ingredients:
2 cups water
3/4 cup sugar
strips of lemon/lime zest
2/3 cup lemon/lime juice (about 3 large limes and 1/2 lemon)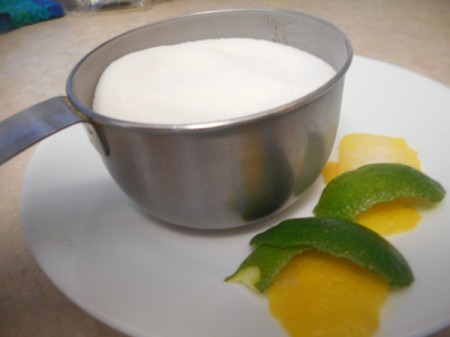 Steps:
Combine the sugar, water, and peel in a small saucepan over medium heat. Stir until the sugar dissolves, then remove from heat and let cool to room temperature.
Juice the limes and 1/2 lemon, making sure to check for accurate measurements.
Pour the juice gently through a mesh strainer to get rid of the seeds and pulp.
Stir in with the cooled sugar water.
Fill the popsicle molds almost to the top, leaving a centimeter or so for the liquid to expand as it freezes. Then freeze for 4-5 hours until hard and solid.
To get the popsicles out of their molds, dip them in a container of warm water deep enough that it touches the rim for a couple seconds. Gently squeeze the edges of each popsicle mold to loosen it, and turn it upside down to gently shake it out.
Wrap each popsicle individually with a little plastic wrap, and store them in a freezer bag to keep them fresh. Have fun and happy eating!
Add your voice! Click below to comment. ThriftyFun is powered by your wisdom!
Related Content