Luckie is a Shih Tzu and is almost 12 years old.

We got Luckie in '94 after we lost our other wee dog to cancer.
He likes to play with squeeker toys, car rides and go for walks when the weathers good.
He's my best friend other than hubby. I don't know what I'd do with out him. He's with me everywhere I go. I love this wee guy to death.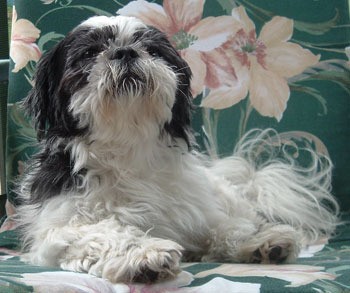 By Yvonne from Ontario
Answers:
Luckie (Shih Tzu)
What a handsome boy. I bet he would say the same nice things about both of you too.
(01/20/2006)

By Edie
Luckie (Shih Tzu)
He is very lucky. We had tizzy had her for 14 yrs and had to have her put to sleep3 years ago.She was the boss around here.She was so special in our hearts. She didn't know she was a dog. She was more human. We still haven't gotten over her. Luckie is very lucky little guy cherish every second you have with him. God Bless (01/20/2006)
By Louise
Luckie (Shih Tzu)
Ahh what a little face, he is so pretty. Isn't it funny. How something with four legs and a wagging tail can
steal your heart? (01/20/2006)

By meoowmom
Luckie (Shih Tzu)
Thanks everyone. He's like one of our kids, spoiled rotten. He snaps his wee paws and we jump lol. I don't know what I'll do when his time comes. It will break my heart so bad.
Hugs (01/21/2006)

By Canookie
Luckie (Shih Tzu)
We also have a wee friend about the same age. His name is Punkin', but we also call him our "Little Buddy". His vision is bad and his hearing is bad, but we love him dearly. He's bossy and demanding at times, but has such a hold on our hearts that we can't imagine him not being there. His favorite place these days is a child's playpen. When he gets tired he goes to it and barks to get in. There he can sleep and not worry about anybody (mainly our other dogs) bothering him. He is our "baby"! (01/21/2006)
By bunnieknit
Luckie (Shih Tzu)
This is our Chewie and we love him just like one of the family he loves to cuddle, I just love my dog! (04/06/2006)

By CHEWIE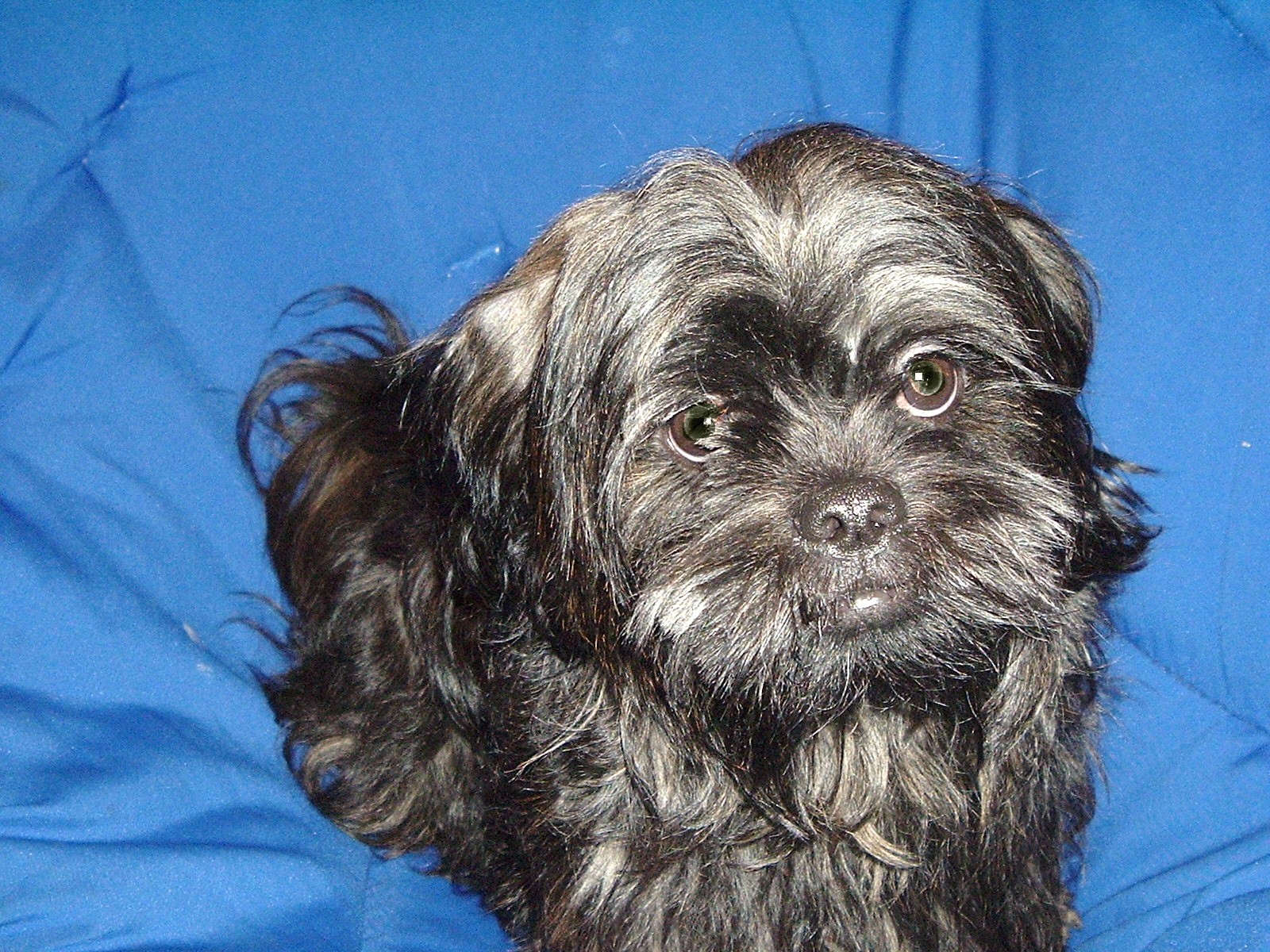 Luckie (Shih Tzu)
Your dog is adorable, I never knew I could lose my heart to a dog until we had Chewie. (04/06/2006)

By CHEWIE