Using the summer harvest of fruits available, I cut up oranges, apples, nectarines, grapes, watermelon and plums into a carved out watermelon bowl. I used my little heart cookie cutter to cut the watermelons into little hearts, just for fun! You could use any shapes you have according to the season or event.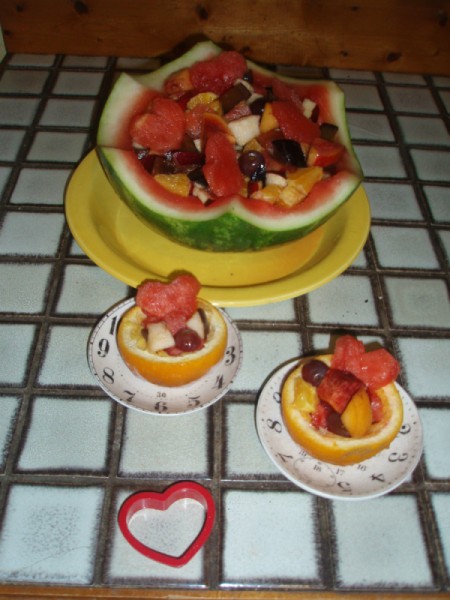 I will use the orange halves for individual bowls. I even freeze them to have on hand and to keep the fruit refreshingly chilled! I always like to sprinkle nuts, cinnamon, coconut or raisins on the fruit mix before serving.
Kids love the fancy presentation of something so good for them! No big brainer, just a nice way to serve fruit at the end of the summer harvests!
You COULD even have skewered the cut out shapes and stood them in the big bowl! Just thought of that myself!