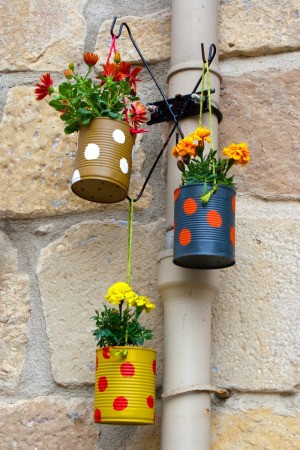 I moved out to the country and they do not provide trash-pick up as a part of the water bill. It costs $25 a month for that service. So I wanted to come up with more ways to reduce and reuse. I normally do anyway but now it is even more important. I can burn trash but the weather hasn't been all that great.
Backing for Patterns
As I open food boxes from the kitchen, I flatten them and use them as a backing for patterns I trace off the internet. I use my lighted PC screen as a light box. I transfer these tracings onto the flattened boxes so they last longer.
Cardboard Foot Stool
The biggest problem has been cardboard boxes, which I have solved! I cut a stack about 18 inches high and dinner plate sized circles. I pieced several 1/2 circles together when the pieces got to small for whole ones and taped them together. Then, I taped several small stacks together for easier handling. I got an old clothing item, cut the hem off and made a strong tie and tied the ends together securely. Previously I crocheted a round rag rug that I put a drawstring of crocheted rag chain to form a bag. I slipped my stacked cardboard down into the bag and hooked it shut securely. Now, I have a very comfy footstool and plan on making a few more but larger around. These could also be made into a booster seat just the same way and covered with your choice of sturdy fabric or whatever. Make them whatever diameter you need!
Soup Cans
In addition to that I save some soup cans, rinse them out to use for meat drippings. I have a few covered ones for catchalls and pencil holders. Of course the cans could be used for basically crush resistant mail tubes too. My son had a teacher who recycled hers for cute little gift buckets when there was a class party filled with goodies and candies! Normally she painted a theme on them!
Crochet With Plastic
I crocheted an appliance plastic, which was pretty good size into a nice patio rug and added blue fringe made from a new blue trash sack.
Paper Beads
I also make paper beads from other papers I accumulate! I love it.
Source: I came up with these ideas while trying to keep from paying for trash pick-up service! It's working!
By melody_yesterday from Otterville, MO
Read More

Comments

I make gifts for a senior center as prizes for their Bingo and Bunko games, and sometimes for the luncheon drawings. Most items I make are from leftover artificial flowers and scrap wood. I am always looking for new, inexpensive gifts to make. Any ideas would greatly be appreciated. (I cannot get pictures to load to show what we have made in the past.)
.
Answers

poehere
Bronze Post Medal for All Time! 105 Posts
September 8, 2020
0

found this helpful
Best Answer
Have you ever considered bottle art? You can take old bottles and make the cutest gifts from them. I do a lot of bottle art and you can cover the bottles with almost anything and then add your flowers to the outside of the bottles. Another great gift idea is from old CDs. You can strip off the label of these CDs and make sun catchers that can hang in their window.
They would love to see the beauty of the sun glowing in their rooms and see the colors that reflect off the CDs you have painted. One good way to do this is with permanent markers and some old nail polish.

VeronicaHB
Bronze Post Medal for All Time! 107 Posts
September 8, 2020
0

found this helpful
Best Answer
Painted river rocks or stones would be an inexpensive, easy gift idea. You can buy a container of river rocks in the craft department of a store or possibly you could collect stones from the area you live in. Paint colorful flowers, silly faces, pet faces, or positive words on the rocks and watch as a smile appears on the recipient's face.

September 10, 2020
0

found this helpful
Best Answer
For several years I worked with a group that visited 3 assisted living facilities and I know it was sometimes complicated about what type of 'prizes' we could make or give. Since you are at a Senior Center this may not be a problem for you. Our first thought had to be safety for everyone.
Since there were several people in the group we each 'toured' charity thrift stores in different areas of town and ask if they had any discards that we might check to see if we could make something useful for our people.
Surprisingly, we found all types of stuff, including flowers, chipped figurines, puzzles, and of course all kinds of books.
The really nice thing about these trips was the working people started saving all sorts of things that could be 'recycled' as they liked what we were trying to do. Many times we took pictures of the finished items and shared these on our weekly trips.
Some things were of the sort that some of the people could even help put together at their 'craft' sessions.
Since you are doing this alone you may not be able to make these trips but it was fun for everyone.
Not sure if you can give living plants but I find most people really like a small living plant placed in a decorator mug and I find nice mugs for 10 to 25 cents. Charcoal & rocks in the bottom help with drainage and the plants seem to live longer. Succulents work well in mugs.

Pghgirl40
Bronze Feedback Medal for All Time! 196 Feedbacks
September 20, 2020
0

found this helpful
Best Answer
I used to love getting dish towel dolls or angels:
The other thing I loved getting for prizes was things made from Candy Bars...
Like these examples of a sled made of candy:
www.smartschoolhouse.com/.../how-to-make-a-candy-sleigh
Or a candy bar cake:
A lesser favorite--only because I got so many, was a mug filled with single packs of tea or cocoa or coffee and a prepackaged cookie.
In these crazy times, you can't go wrong with food driven items (unless of course everyone has food allergies and that is a whole other challenge).
Post back what you decide!
Answer

this Question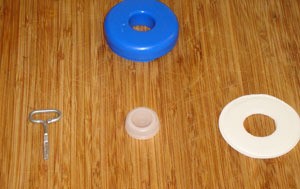 Does anyone have any ideas of what I can do with these objects? I've saved gobs of them. A description of the objects are as follows:
One is a key that opens a can of corn beef hash.
The white Styrofoam circle and the small clear plastic cap are both inserts to the blue object that is a top for a water cooler bottle.
I wanted to make a cool game or craft project for my step children when we all visit together. The large blue piece makes an excellent stack toy, but the other pieces I have no ideas for them. Please share your ideas.
Thanks.

Answers

July 22, 2008
0

found this helpful
What do the keys sound like when they are clinked together? Could you use them as components in a wind chime?
The white styrofoam piece could hang down to "catch the wind" or be used as the top ring to hang the other items from.

July 22, 2008
1

found this helpful
Make a big checkerboard on any solid color fabric, painting in the alternating color with fabric paint or Sharpie colored pens so it'll be permanent. You could mark the squares, guided by a ruler, then let the kids paint them in so they get some quiet crafting time. You could let the kids mark or paint on the colors, or even have them glue the white styrofoam circle onto them for the other color, and you have a big set of checkers! Because they stack, it would be easy to 'king' the checkers. Since you have a lot of these anyway, wouldn't matter if they lost a few. They could even play outside with them.

July 23, 2008
1

found this helpful
The first thing I saw was an angel. Glue the key to the back of the smaller plug like piece as a halo. With a permanent marker, draw eyes and mouth the opposite side of the plug (might have to sand and brush off surface if it is slick or the markers won't take). Gather the white ring in the middle to make the wings. Glue to back of the small plug allowing to hang down below the bottom edge. Attach plug with halo on the top edge center of the blue ring.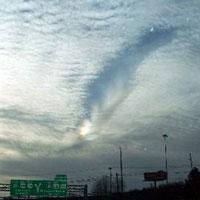 Jana
Bronze Feedback Medal for All Time! 116 Feedbacks
July 24, 2008
0

found this helpful
Depending on the ages of the kids, one of the most fun, entertaining and interesting things you could do, would be to simply lay out the pieces, and let the kids decide what to make with them! Kids are so creative, you'll have a blast watching what they can come up with!
You could even make a contest out of it. Precede as above, but tell the kids that it is a "Hot Summer Invention Contest" and give prizes. You can create several categories (maybe, coincidently equal to the number of kids there are?!?) such as "Most Useful Invention", "Most Creative Invention", "Prettiest Invention", "Silliest Invention", etc.
Just have fun with the kids, that's the most important thing!
By Darlene (Guest Post)
August 29, 2008
0

found this helpful
Hi, wow great idea to make a game. Perhaps it could be something your Grandchildren and you do together. The pieces that you've shown could be board game pieces and you could play it outside with chalk squares so that each time they play it could be "new". Enjoy.
Answer

this Question