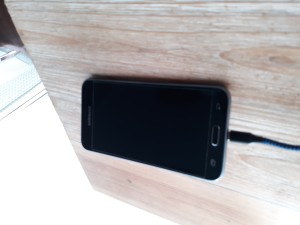 Last year I upgraded my smartphone because it was my last chance to get a "tripling" phone from Tracfone before they were to be forever phased out. My old phone wasn't really that old and worked fine. Instead of tossing it, i made it into a mini tablet.
That phone can't be used to make phone calls, but it can still connect to my wifi. On it are games that my grandkids play, as well as apps that I use once in a while that I don't need cluttering up my newer, main phone. I have hit a wall with my new phone and it's full, even using an sd card when I can to park some of the apps, photos and videos, so that old phone is a good storage device. It can be used to take pictures and videos too, which the kids have fun with, and I have the peace of mind knowing that my own phone is not going to suffer some accident in the hands of the little people. Parental controls are on all apps (when offered) on that old phone too.
So, go through your dead electronics box to see if you can make use of something you thought was useless!