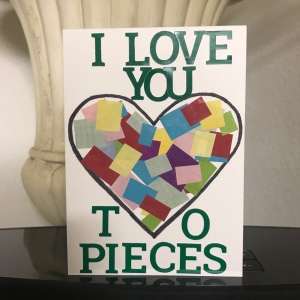 This is a cute and inexpensive Valentine's Day card you can make for your spouse, significant other, boyfriend/girlfriend, etc.
I was able to make this card with items I already had at home - card stock, a Sharpie, stickers, scissors, and magazine scraps. You can also cut the pieces from scrapbook paper too if you'd like.
Optional - This would also be a cute and easy craft for your child to make in their own version for a parent, grandparent, sibling, aunt/uncle, etc.