Maltipoo (Maltese Poodle) Breed Information and Photos
Photos
Share on ThriftyFunCheck out these photos. Click at right to share your own photo in this page.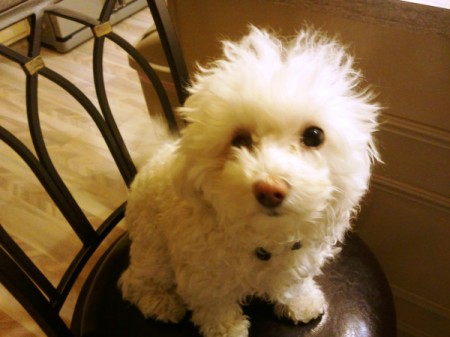 Your Pet's Age
2 years old
Your Pet's Breed
Maltipoo
How and when did you get your pet?
I adopted Colby from a rescue group in Pennsylvania. She was born in a puppy mill. Colby was born with a genetic defect and is blind in her right eye. The rescue saved her from certain death because she couldn't be sold.
What does your pet like to do for fun?
Colby loves bullysticks and likes playing and wrestling with my other two rescued dogs - a YorkiePoo and a Cavachon. She is also quite at home on our boat and really rocks in her pink life vest!
Do you have anything else to share about your pet?
She is the sweetest little lovebug ever put on God's green Earth. We rescued a great little dog! Opt to adopt.
Veah is a 9 month old Maltipoo. I received Veah as a Christmas present in 2011, after my beloved dog, of 7 years, Shadow passed on in July of 2011. She loves to chase everything. You can't stop her from moving around. She also likes to eat everything and beg for table food. She likes to play outside with our neighbor's cat Bell. She's very lovable and sweet. She loves everyone and everything! Well, except when she has a leash on.
By Tiara89 from Fresno, CA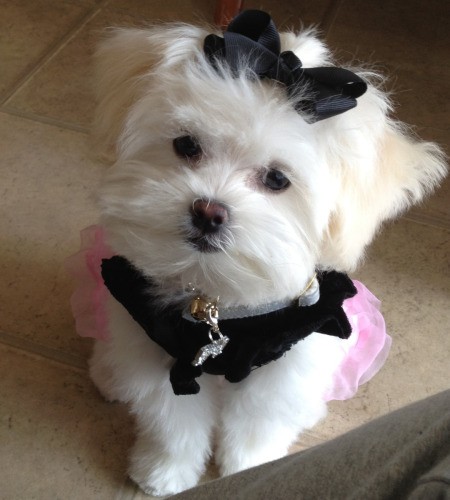 Buddy is a 4-1/2 year old Malti-poo. Our family had been looking to adopt a pet from a shelter. The kids had been to the pet store and we had taken Buddy to the "love room" a number of times. We decided we couldn't live without him. Every time we would visit him, we called him Buddy and the name stuck.
His favorite thing is to sit in the living room window and keep an eye out for wild rabbits, birds or someone just walking by. He loves to wrestle with his little brother Schmokee, a Shitzu-poo, who is a real pest.
He will do a number of tricks for a treat like jumping through a hoop, speaking and rolling over. He is the most loyal dog ever. When I was down sick with the flu, he didn't leave my side.
By Lani from Villa Park, CA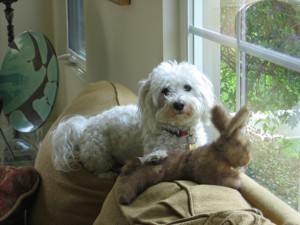 Snow is a one year old Maltipoo. I adopted my beautiful little dog from someone who was neglecting him. I can remember adopting him last winter. He was very cold, scared, lonely, and shy. I guess he was abused at his previous home.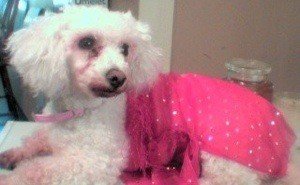 Read More...
We purchased her out of state nine years ago. She likes to chase lizards on our porch.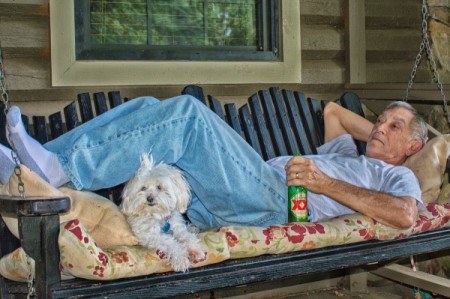 Advertisement