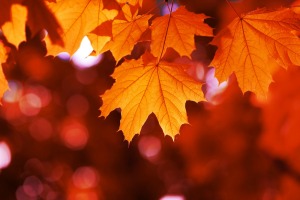 Question:
An approximately 10 year old maple tree on our bank started to "leaf out" this spring. These young leaves turned brown and now it looks as if the tree has died! I had hoped a drop in temperature early was the cause for the brown leaves, but no green is coming through again.
Also, we have another maple, on the same bank, about 30 feet from the other one. It has loads of maple seeds on it. They've never dropped, are still green, but the tree looks okay.
Someone told me sometimes trees will produce an abundance of seeds like that when "it knows it's going to die." Yikes! Any clue on that tree and possibly why the other one died while other maples and pin oaks on the same bank are growing fine? We were in a drought, but good rainfall fell just this week.
Hardiness Zone: 7b
Thanks!
Kathy from Canton, NC
Answer:
I've never heard the story about maples making a last ditch effort to reproduce before perishing, but I wouldn't worry about it. Mature maple trees average a bumper crop of seeds every two or three years. This is especially true of sugar maples. In fact, I have 5 healthy sugar maples in my landscape right now, and only one of them is having a banner seed year.
When maples suddenly drop their leaves in June or July, it's usually due to drought, a sudden change in temperature or insects like scale, aphids or a specific wasp larva that burrows into the leaf petioles.
When the trees are stressed by drought or sucking insects like aphids, the leaves will turn yellow or brown before dropping. These insect infestations are quite unpredictable, and usually only result in a loss of 25% to 30% of the tree's leaves. Most trees fully recover.
If your entire tree has lost its leaves, it may have sustained some type of serious root damage. This can be the result of drought, over-fertilizing or over-watering in the fall or spring. You can tell if it's dead by scraping back a bit of the bark. If you see green tissue, the tree is still alive.
I would recommend calling a tree service or a certified arborist to evaluate your tree to make sure your not dealing with a problem that will spread to the other trees. Give your tree until next season. If it fails to leaf out again, it's probably best to remove it.
Ellen