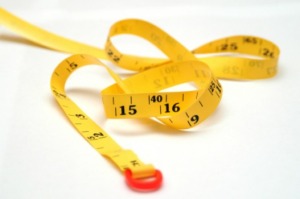 How do I make an extra long bed skirt? I have bed elevators on my bed but don't want them to show.

W from Pasadena, CA

Answers
September 22, 2006
0

found this helpful
Buy a material that matches your other bed linen. Sew it together to a length of 3 times twice the length and once across your bed. Measure twice down, once across and triple it. Make a pocket at the top and hem to the length you need, At Wal-Mart or other department stores you can get extension rods for regular curtain rods. They are flat and slide into each other. You will need enough to go down both sides and across the bottom. Slide the material on the rods and gather it to ruffle it. Lay the flat rods between your box springs and matress. The rods will keep the material ruffled (you may need to tape the ends to keep the material from siding off). When you decide to change the bed skirt, you can use the material for other things.
By (Guest Post)
September 23, 2006
0

found this helpful
how about adding a border to a skirt you already have. it could match in color or contrast the existing skirt.or could be lace, or eyelet
September 23, 2006
0

found this helpful
A little off the subject of the bed ruffles, would like to know where you purchased the bed elevators?
I would love to use my bed for under-storage, but it is too low.
Thanks
Shirley
September 23, 2006
0

found this helpful
I have a california king riser bed, live in Alaska and could not find anything that would work, so I made my own using an already purchased cream colored bedskirt and added the additional inches in a color of fabric that matched my spread. I have used this for several years and will do the same thing when I change my colors. It was fairly easy. I had to cut in slits to go around the legs of my bed. Be sure to use the same weight fabric for both existing skirt and new add on skirt. good luck
September 25, 2006
0

found this helpful
This is for Shirley...I bought my bed elevators at
Wal*Mart. I don't remember exactly what they cost
but I know they were reasonable.
September 25, 2006
0

found this helpful
Bed elevators can be purchased at Ikea.com for $10.00-$12.00 they call them Sultan legs,BedbathandBeyond.com calls them bed lifts $9.99-$19.99 and Bryanehome.com $19.99
September 28, 2006
0

found this helpful
I have my twin bed up on cement blocks. What I did was cut an old sheet the size of the box spring plus 1/2" for seams. Then, I measured from the top edge of the box spring (not the mattress) to the floor and cut my skirting fabric that length plus 1" for seams and hem. I cut my fabric 2 1/2 times the length of the side and back of my mattress since my bed is against the wall and I don't need a skirt on the wall or headboard side. Then, I gathered the fabric (a ruffler comes in handy here) and sewed it to the flat piece that goes on the box spring. When finished, you just put it on the box spring, put the mattress back on and it stays put pretty well.
Pat
By Wendy Hervey Bay, Australia (Guest Post)
October 3, 2006
0

found this helpful
You can just make your own skirt out of your chosen fabric ... (consider using a single bed sheet from the set you use) & attach one side of Velcro to the bed skirt & the other side to the edge of the mattress.
You would only need to attach the Velcro in 4" strips, instead of a long piece ...
Good luck
Wendy
By E. Murphy (Guest Post)
May 19, 2007
0

found this helpful
I need to cut a king size bed skirt and pillow shams to fit a queen size bed
Answer

this Question
I'd like to make a bed skirt with elastic instead of one that goes over the mattress. Can anyone tell me how to measure for the elastic?
Thanks for any help.

Answers
March 11, 2003
0

found this helpful
I'm far from a master seamstress but I asked a friend and this is the advice she gave:
Measure the circumference of the bed (run a measuring tape around it). Use that much elastic minus about 4 inches. Youshould make your skirt with a pocket or place for the elastic to go through. Feed the elastic through with a safety pin and then sew the two ends of the elastic together. If that doesn't seem tight enough, you can cut more off and sew the ends together again for a tighter fit. Don't finish sewing up the pocket until you are sure it fits the way you want.
Some elastic has more give than others. For a bed skirt, use some that is strong because it will have to hold the weight of the fabric, 1/2 to 3/4 inch would be good.
One rule of thumb with elastic is that if you cut it too short the first time it is difficult to add more on but easy to cut some off so start with more than you think you will need.
By Marsha (Guest Post)
December 16, 2004
0

found this helpful
Have you seen the "Quickskirt" dust ruffle at Bed Bath & Beyond? It tucks between mattress and box spring. It's a neat idea that is another way you could avoid the dreaded "deck" style skirt. Good luck!
August 6, 2006
0

found this helpful
I saw one of those fully elasticized bed ruffles on Direct Source insert in Sunday paper (also at directsourceinc.com under general merchandise) I am so thankful for the search engine on Thrifty fun to find this advise! The profile said it was "double" elastic and the picture zoom shows it...you have to buy two or more for the special price.
Here is the link for a picture...just scroll down to bed ruffle: directsourceinc.com/generalmerch.html
Answer

this Question