Moggy/Ragdoll Cat Photos
Photos
Share on ThriftyFunCheck out these photos. Click at right to share your own photo in this guide.
Simon is a 3 year old Ragdoll mix. This is our cat Simon that we saved from being put to sleep at the animal shelter. He was only a tiny little fluff ball then and he grew up into a big fluffy boy.
Simon is a funny cat, he winks at us all the time. It's really funny when he does this. It makes us all laugh. Simon loves to play with catnip toys and loves cat treats!
By Janis from McKinney, TX
Mickey is approximately 8 months old. He is a Ragdoll mix. My daughter found him scared and hiding behind the Coke machine across the street. I went to get him and look at his temperament and fortunately he was not feral.
He is the most loving cat I have ever seen and he is soft like a rabbit and is floppsy like a Ragdoll cat. Also he follows me around and kisses me like the dogs. Cats are so amazing. He seems to know how special he is and how lucky we are to have found each other. My daughter, Allie, took this picture. He likes to get petted, hugged, to snuggle at night under my nose, and pose in beautiful ways for my daughter to photograph. He plays with the ferret, the foster animals, the puppies, all that moves he is friends with. Mickey is a joy and makes us appreciate the absolute perfect mind of the cat species!
By Robyn from TN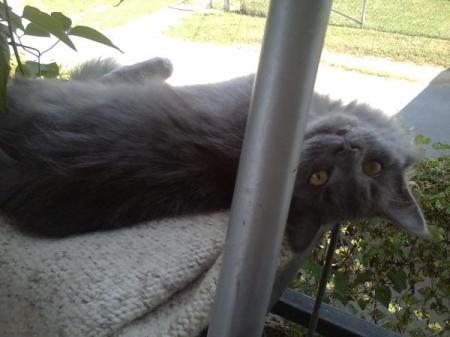 Hexy is 2 months old and is a Moggy/Ragdoll/Persian. Her mother brought her and her brothers and sisters to us a two months ago.. :)
She is always asleep or sleepy. She is the Garfield of our family. She loves jumping onto tops of cupboard doors, making them swing open.
By Kat from Australia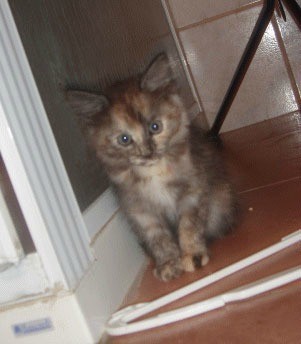 Milesy is about 8 months old. Milesy is a cross between a ragdoll breed and a moggy.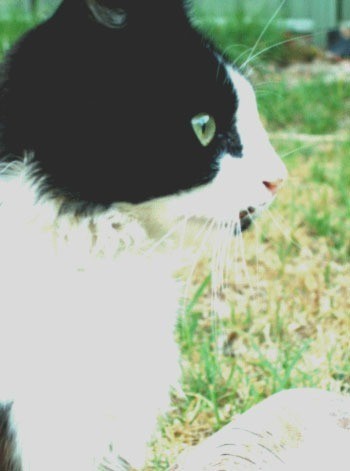 Read More...
Jordison is a two month old Moggy/Ragdoll. He came to us two months ago when his mother introduced us to his litter.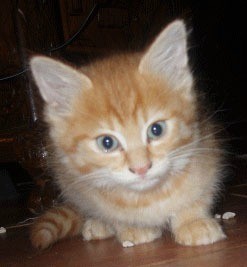 Read More...
Gizmo is about 8 Months and is a Moggy/ragdoll. He is a kitten from my gorgeous Tortishells litter, along with another entry of mine, Milesy. He likes to sneak into the pantry.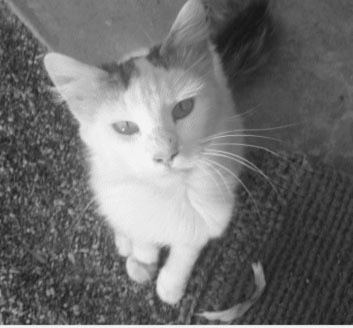 Read More...
Ms. Cobain is a 3 month old Moggy/ragdoll. Her grandmother was 1/2 persian although she didn't take that quality :]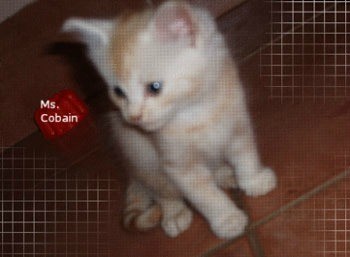 Read More...
Related Content