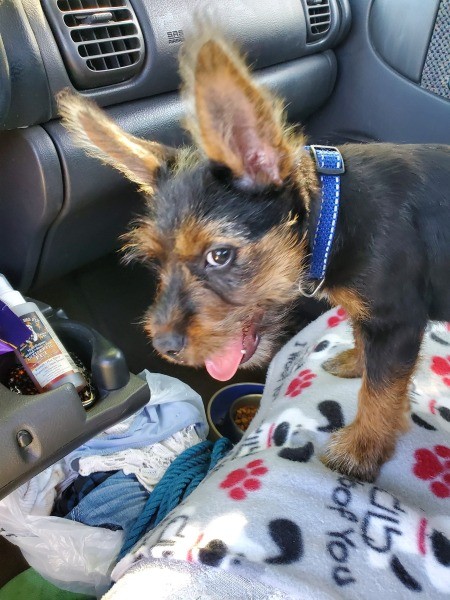 Your Pet's Age
8 months
Your Pet's Breed
Yorkie/Cairn terrier
How and when did you get your pet?
I adopted him in July.
What does your pet like to do for fun?
He likes to squeak his rubber chicken and take YOU for a walk on his leash. He will put leash in his mouth and pull you because you're too slow. That and he loves for you to chase him, and stalk.
Do you have anything else to share about your pet?
Well, he's my savior. My yorkie of 18 years died in my arms and I lost it. I had him cremated. Month or two later, I saw Mugsy up for adoption. I had given up looking and by chance ran across his lil mugface, and got him. We call him Mugsy, Mug, or Furterd. He's smart as a whip. He's my life. My lil furterd.
Take a close look at his ears, the hairs are perfectly lined all the way around. LOL, one more thing. One pic is when I first got him, the other is now. Thanks! I just got him out of hospital because of negligence of a vet. but luckily he's ok.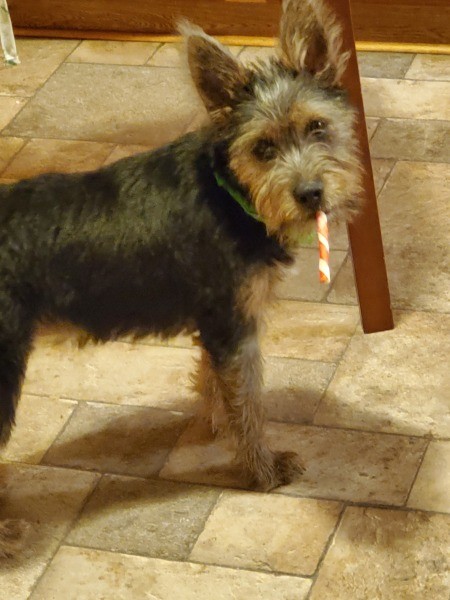 Add your voice! Click below to comment. ThriftyFun is powered by your wisdom!