I planted these last year and they came back. I love them! I wish I would have planted them in my angel garden; I may do that in the fall.
They're show off flowers for sure :) with huge blooms. It is a shame each blooms for one evening, yet there are always more blooms. At the moment I have 14 buds. I can't wait for every evening to see new blooms.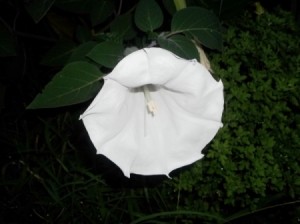 They hold up even with all the heat we're having this summer. I consider them a keeper in my gardens and when the full moon shines on them they are breath taking!
I took these just before dark last night. I hope you'll enjoy seeing my moon flowers and maybe even plant one for your garden. :)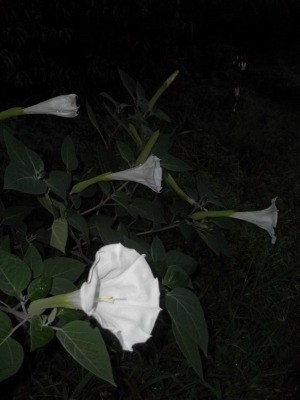 By Jackie from Salisbury, MD