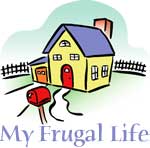 I get bored so easy! In college, we were all short on cash, so here of some of the ways I made it during the hard times. They were some of the best times in my life.
For exercise, I went walking all the time.
For food, I ate cheap - real cheap like hot dogs, ramen noodles, soup, sandwiches, and salads. I always love the Dollar menu.
For entertainment, I would go to the movies on the cheapest night of the week, get with my friends borrow movies, or we would all get together watch movies. I would buy cheap snacks from the dollar store - candy, popcorn, and soda. Sometimes we would have a game night, play cards, games, or UNO!
These are some of the things I did in college to have fun. We all pinched in and made pancakes if we found a stove! I used the library for movies and books. If we wanted to swimming, we'd all go together to a lake free! We'd pack a picnic, or even go camping, and have a cook out - it was so much fun.
I now look back and remember how much fun I had. I still stay up half the night playing games and buying snacks with friends. It's so much fun. I still like having movies nights, and I still cook cheap meals. Some of the times when I was broke were some of the best times in my life.
You don't have to have a whole lot of money to be happy, content, and have something fun to do. Cheers to all that are bored and broke there is hope!
By Mary
Do you have a frugal story to share with the ThriftyFun community? Submit your essay here: http://www.thriftyfun.com/post_myfrugallife.ldml