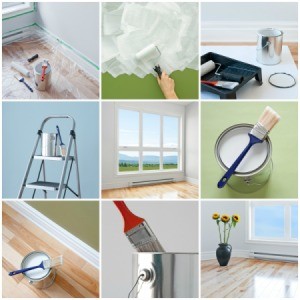 I am starting a home base business. I would like some help on a name. I will be doing interior decorating, party planning and seasonal decorating. I like flip flop contessa style but I am not sure if people will understand what my business is. Need some advice.
Lana l. from Ft. Worth, Texas
Answers

April 30, 2008
0

found this helpful
Best Answer
Flip Flop makes me think of shoes. I do not know much about decorating, but if Contessa is a style, then you should not use that name because it would make your customers think that you only do that style.
As far as helping you find a name, I'm sorry but I can't come up with anything. I can offer some key words, but I'm sure you already know them.
stylish, style, decor, embellish, adorn, beautify, garnish...
party, social, gala, masquerade, shower, mixer, soiree, tea, reception...there are a lot of words for party....party-line!
Hope something here helps.

May 19, 2008
0

found this helpful
Best Answer
What do you want people to think when they see your work? I used to do interior deorative painting. I named my business KoolRooms Wall Design because when I was done with a room, customers would say "Wow, cool room". (also, Kool was a play on my maiden name).
I have been connected to the interior decorating business a few years and I have never heard of the "flip flop contessa style"...(wasn't there a 50's Bogie movie called The Barefoot Contessa"?) heck, half my customers pronounced FAUX finishing like FOX finishing. Even if your target market is upper class they may still be ignorant of industry terminology or trends.
Most important, make it easy to remember.

Hello
Bronze Post Medal for All Time! 107 Posts
April 16, 2017
0

found this helpful
Best Answer
Is that the barefoot contessa style? That makes me think a bit of shabby chic a bit. I'm not sure it's a good idea to incorporate that because to laypersons it's a somewhat obscure reference.
In general, a good formula name for a business is a strong adjective + a strong noun. For instance, an interior decorator business, like names for graphics design businesses often incorporate adjectives that have to do with vision, beauty, elegance, etc. a lot depends on your particular aesthetic. If you're more into elegance, go for that. But if you know your visual style is more eclectic, go for that. Look up in your thesaurus synonyms to your main visual style.
So you have the adjective, then pair it with a noun (once again get your thesaurus) that suggests ambience, decor, decoration, interiors, image, etc.
An easy example I imagine to be "Simplicity Interiors"
Answer

this Question

I love to organize, decorate, stage houses, and refinish furniture. I just recently quit my job as a restaurant manager to pursue my love of decorating. I want something catchy, but sophisticated.
My maiden name is Magi and I want to incorporate that into my business name. I would love to hear some suggestions.
Answers

October 2, 2018
0

found this helpful
Magi's Decorating Magic

October 2, 2018
0

found this helpful
Magi's Magic Transformations
Magi's Makeovers...transforming decors and furniture

October 2, 2018
0

found this helpful
Wow! Cool ideas! Wishing you all the best!
How about:
MajiMakesItLovely.com
Motto...home staging, organizing and furniture refreshing...Maji makes it lovely for you!

15mhhm15
Diamond Post Medal for All Time! 1,298 Posts
October 3, 2018
0

found this helpful
Sounds exciting. Congratulations and wish you the best!
Your Home Vision by Magi
All Seasons Organized
Simply Organized & Decorated by Magi

October 3, 2018
0

found this helpful
Magis Complete Home Makeovers

attosa
Diamond Post Medal for All Time! 1,246 Posts
October 4, 2018
0

found this helpful
Maison de Magi!
Answer

this Question