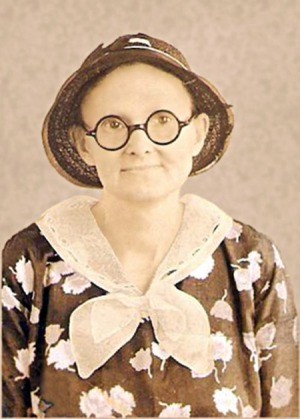 This is more a bit of information, a reality check if you will, rather than a tip. But then, should this post prompt you to buy the gadget of which it speaks, it could, loosely, be called a tip.
People, we are living in fast moving times. The things you thought you would never see in your lifetime may be much closer than you think. We sort of prepare ourselves for new technology by noting research, development, and then marketing. That may soon change. Things are happening so fast, we can't keep up.
David Russell Schilling, in an article for Industry Tap, tells us, 'nanotechnology knowledge is doubling every two years, clinical knowledge every 18 months. On average, human knowledge is doubling every 13 months. And according to IBM, the Internet of things will lead to the doubling of knowledge every 12 hours'. And to think, David wrote this, Apr 19, 2013.
We already miss a lot of the 'new' stuff. How many of you knew that several years ago the technology was developed which made it possible for an unborn (and even never born) female child to be the biological mother of a living child? I'm thinking maybe that one slipped by you.
Now, for organizing your recipes. You can forget all about organizing them. You can let Alexa do it for you. She will organize them any way you want. If you like, she will read them aloud to you as you cook. But maybe you don't care to have a recipe read to you. Maybe you had rather have the text before you.
You got it! And I do mean right before you. Intel, the leader in computer processors is now developing smart glasses, which are by far, totally unlike Google glasses. They may be on the market as early as this Fall.
Here's just one thing you will be able to do with these glasses. You're in the kitchen and decide to make a chocolate mousse for dinner. Do you go for the boxes or books housing all your neatly organized recipes? As all your recipes are well organized by, and within, Alexa, there's no need.
Your new smart glasses will be able to communicate with Alexa. When you ask Alexa to bring up your recipe for chocolate Mousse, she will do just that. She will then relay this text to your Intel smart glasses
You smart glasses will project the text onto your retina. You will see the text better than if you were reading it from a page. How's that for organization and convenience?
Yeah, I know, you say you won't have a use for these futuristic glasses. You probably said the same thing about computers, too. Time has a way of changing our notions about things.
And what with the current average population increase estimated at 83 million people per year, the very near future might require we be more frugal than ever, including whether we use paper to store recipes.
I knew the pictured lady well. Even so, I do not remember whether she could read. And I seriously doubt she even used recipes. One would be hard pressed convincing her that one day, her thick-rimmed glasses could hold the technology to project all her favorite pictures from her family Bible right into her eye; all in glorious color, and more realistic than she had ever seen them in that book she so cherished.
Tomorrow is here, People.