Peel a banana from the bottom and you won't have to pick the little 'stringy things' off it. That's how the primates do it. Take your bananas apart when you get home from the store. If you leave them connected at the stem, they ripen faster
By Tracey from Thomasville, GA
Editor's Note: What are your favorite tips for buying, storing and using bananas? Post them here!
What part is the top of the banana?
By ladybug4sure
Answers
September 20, 2011
0

found this helpful
I consider the stem (the end where it is attached to the bunch) the top. When they are hanging from the tree, that spot is higher up than the other end.
Were you wanting to know about peeling bananas? The title says "Peeling a Banana," but your question doesn't ask that. Most of the peoople I know peel from the stem. My dad, on the other hand, likes to be contrary. He peels from the other end, and he says that he uses the stem as a handle.
September 20, 2011
0

found this helpful
Mrs. Story is mistaken. The stem (where fruit is attached to bunch) is lower than the fruit itself, unlike apples, pears, etc.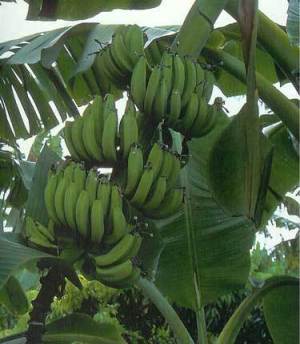 September 20, 2011
0

found this helpful
Ginnee, it really doesn't matter if Mrs. Story was incorrect how they hang on a tree plus you didn't answer ladybug4sure's question of which end is considered the top ;-)
Ladybug4sure, it's all a matter of semantics but the majority of the world considers the top of the banana to be the stem. Have you ever seen a bunch of bananas in the produce section placed out stem side down?
Even this graphic shows an individual banana stem side to be the top ;-)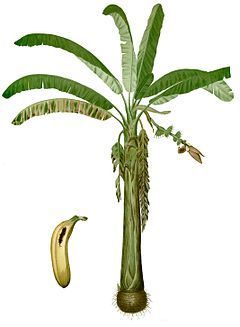 Answer

this Question

...