This page contains money saving food tips and information about fruit.
Browse
Featured
Videos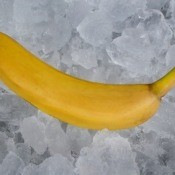 Freezing Mashed BananasSave money on bananas! Those browning bananas on your counter don't need to get thrown away, even if you aren't ready to use them right now.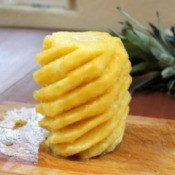 Peeling a PineappleHere is a video on a great way to peel a pineapple.


Recent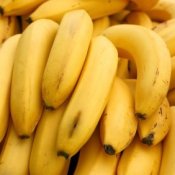 Selecting Good BananasBananas slowly change color as they ripen. They start out hard and bright green, changing to yellow when they are ripe and then developing brown spots on the peel. When picking your bunch of bananas at the store, consider how quickly you are going to eat them.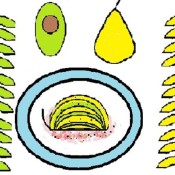 Avocado PearHere is a receipt with only (for 2 persons) an avocado, a pear, a little bit of peppercorns and vinegar. Pepper and vinegar have to be a bit sophisticated, like pink or green or black pepper, raspberry vinegar or balsamic vinegar for example.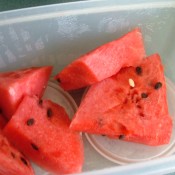 Drip Drain for WatermelonThese two stackable containers come in handy for many things. I pulled out four plastic lids and they fit perfectly. They are deep enough to keep the watermelon out of the juice which keeps it crisp and fresh. If needed, I can punch holes in them for more drainage.


Questions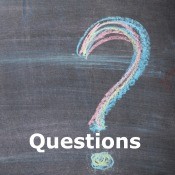 Keeping Bananas From Turning Black?Why do bananas turn black and how can we stop it from turning black?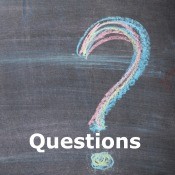 Buying Ripe Strawberries?I'm tired of wasting my money on strawberries that are not sweet. But how can you tell if they're ripe? Someone told me if they smell sweet they are sweet. Is this true?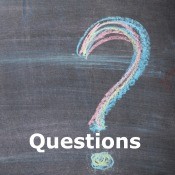 Ripening a Pear?I did an experiment by putting a pear with 1 apple and a pear with 2 apples. I know that fruits produce ethylene when they ripen, but why did the pear with just 1 apple ripen faster than the pear with 2 apples?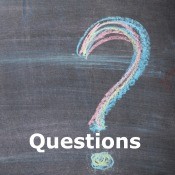 Finger Fruit Ideas for "May Day" Birthday?I need ideas of foods for a May Day themed birthday celebration. It is an everybody seniors birthday celebration to be held in an inside auditorium. I am interested in finger fruits or a fruit cup. Thanks for your suggestions.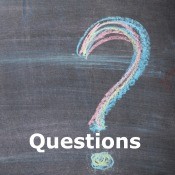 Keeping Cut Bananas From Turning Dark?When slicing bananas to put in a gelatin salad, how do I keep them from turning dark?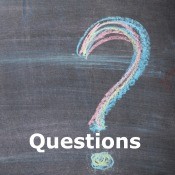 Pealing Pears?I was given a box of "cooking" pears. They are small and very hard. Is it necessary to peel then before canning? I do plant to core them.


Published by ThriftyFun.
© 1997-2022 by Cumuli, Inc. All Rights Reserved.
https://www.thriftyfun.com/tf/Food_and_Recipes/Food/Fruit/index.html