It is jackfruit season! At my local Asian grocery market, this was 2 lbs. for 99 cents. This jackfruit was roughly 20 lbs, around $15.
Don't be discouraged to buy an entire jackfruit. It is easy to cut if you're prepared! You need to be sure your floor is well protected with some newspaper and be prepared by wearing gloves to make the aftermath easy to clean up. The tip to avoid jackfruit sap (the sticky white latex) is to use oil, I used vegetable oil.
Apply the oil to your knife and reapply as you cut. Repeat until you are finished cutting your jackfruit.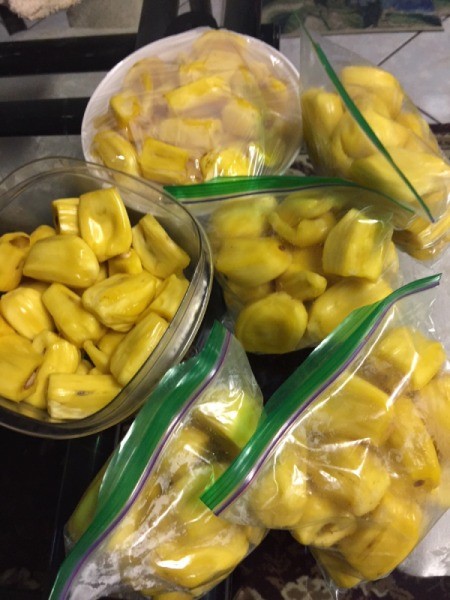 You will save a lot of money buying an entire jackfruit and cutting it yourself than to buy partial or already cut jackfruit. This is the best way, fresh and saves you money!