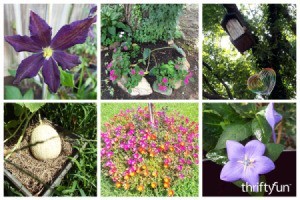 I have gardened all my life. It has brought me much pleasure. Another dimension of pleasure was added when I began to photograph my gardens and plants. The camera picks up detail often missed by the naked eye. The pictures are becoming keepsakes, and ultimately, a means of sharing with others around the world. If you have a camera, if you have plants, take advantage of both. Let part of your legacy be pictures of your favorite flowers.
A Garden Tour~Up Close
1. This is Buddhlea, the butterfly bush. This particular plant is just one color of a fairly new series titled Buzz. It is a dwarf series. It grows rather fast. Cuttings, if taken early enough, will bloom the same year.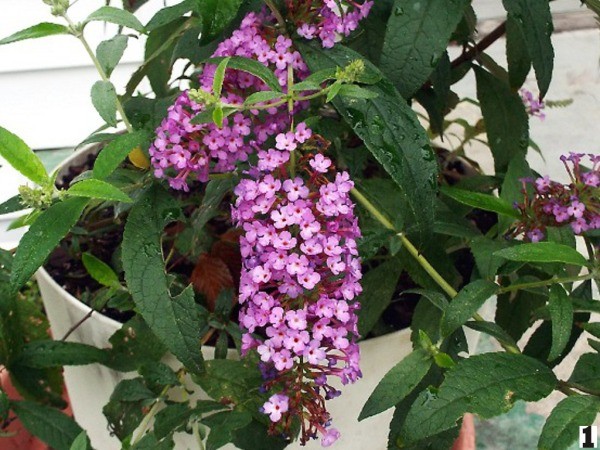 2. This is Portulaca umbraticola. I could never catch this bed when all the flowers were fully open and when the sun didn't wash out the colors. Thought I would try one more time. A slight improvement.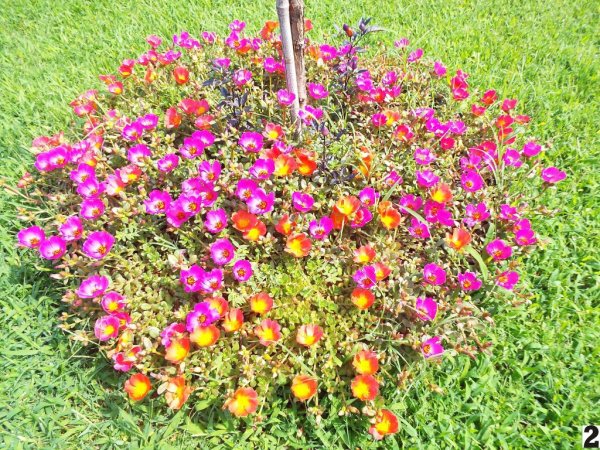 3. This little loner, for whom I made a soft, cozy bed, is a musk melon. I will try to give him all the very best life has to offer....until. Well, he's still a baby. We won't think about that just now.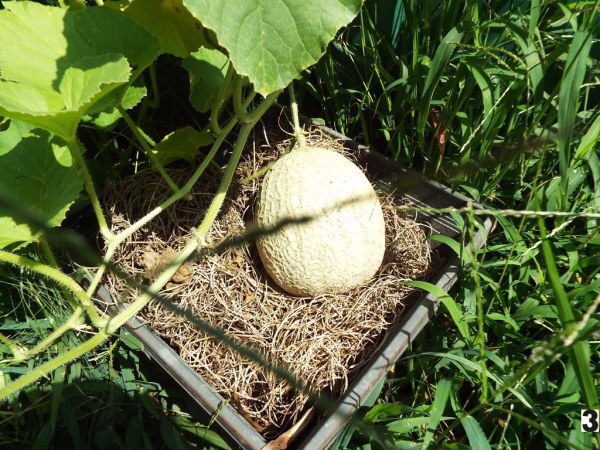 4. All the food and water in the world is of no use to this cucumber blossom without the radiation of the Sun. That radiation causes photosynthesis in the cucumber plant, whereby it is able to turn water and food into a usable form. This most brilliant blossom lifts it's little head sunward and sends a silent message 93 million miles: Thank you, Sol.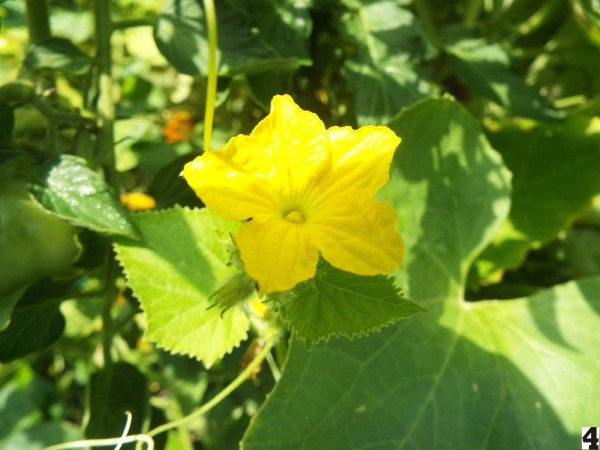 5. and 6. Impatiens Bed. Usually, these two beds look very nice. This time, something is missing. Both beds had a large hosta centered within. The hostas were devoured by slugs. I had an excellent product on hand to prevent this, but waited too late to use it. No permanent damage done. The plants will return, next year. And so will I, with a bag of Bug Getta in my hand.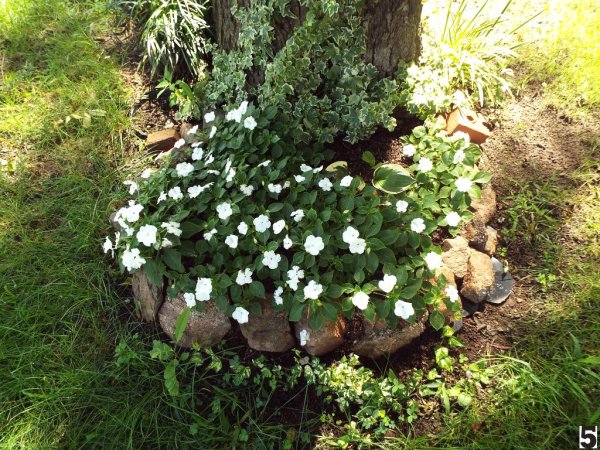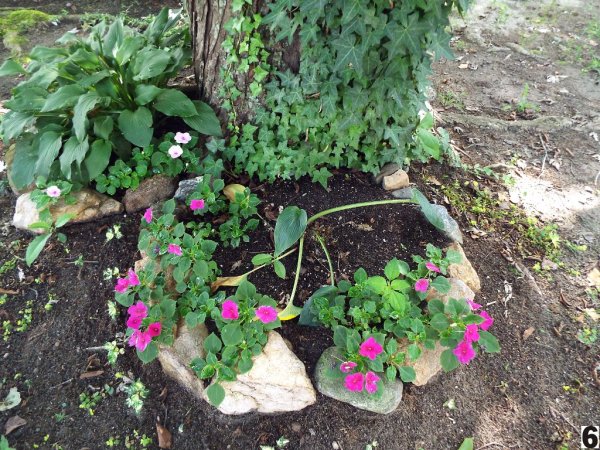 7. Pecan Tree Branch. Last year, I collected a bodacious helping of pecans from this tree. Looks like I'm in for a bumper crop, again.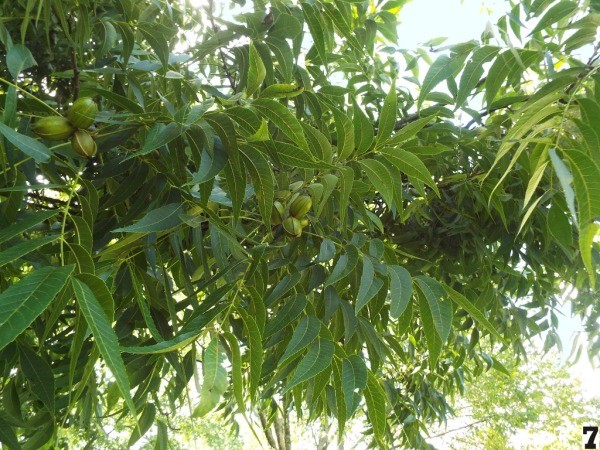 8. Bird Feeder. My heart goes out to my feathered friends.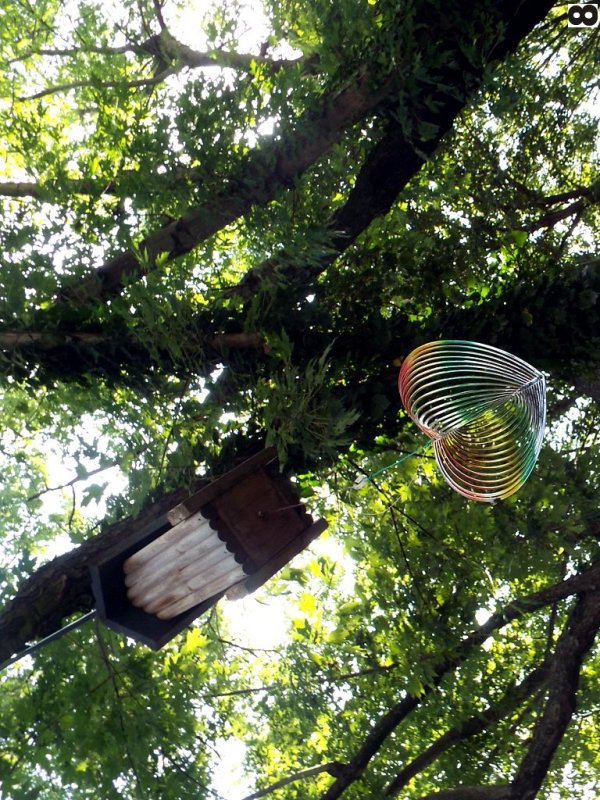 9. The Achimenes. Such a beautiful flower.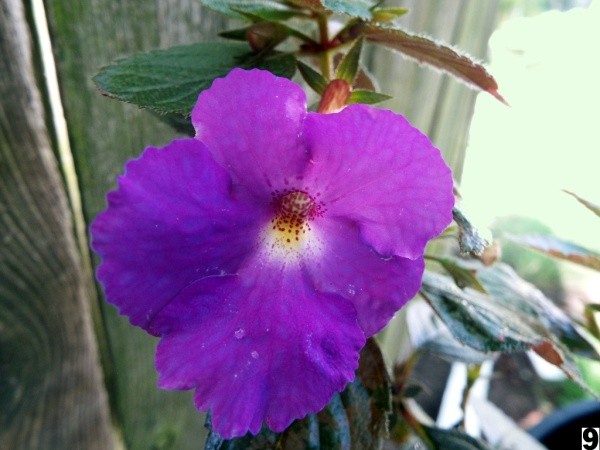 10. Clematis var. Jackmanii (Jack-MAN-eee-iii). This thing was over 7 feet high. Two months, ago, I cut it down to the ground to get cuttings.
Now, it stands at 6 feet and covered with blooms and bloom buds. Surprised the stuffings out of me; I had never pruned a clematis, before.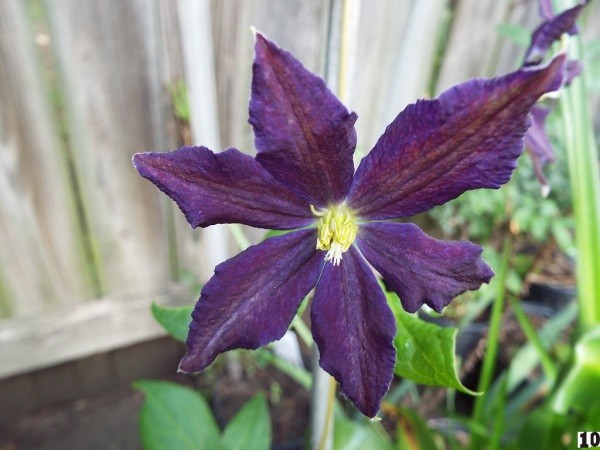 11. Rosa Playboy. The flower is much too ethereal to have been given such an earthy name.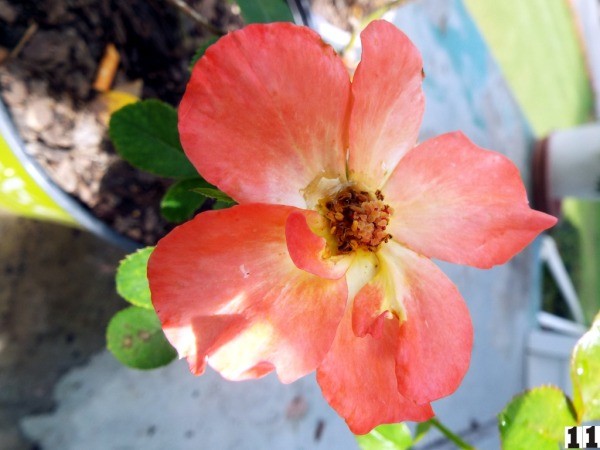 I have many more to share. For now, I will stop with this beautiful little jewel.
12. Here is Platycodon, the balloon flower. It is the latest addition
to my ever growing family. I have a feeling we will be friends for a long, long time.