Donna
Gold Post Medal for All Time! 555 Posts
December 16, 2013
0

found this helpful
Doesn't this seal the pores of the plant? I know I tried lightly coating my leaves with oil and it almost died.

December 18, 2013
0

found this helpful
Aha! I wish I had an answer for you. I can't help but wonder what type oil you used. Slicer oil is very light and the layer you put on the plant leaves should be extremely thin. You should see only shine, not any oil on the leaves.
The plant takes in carbon dioxide through stoma located on the underneath side of the leaf. That's why it's important that you not put any oil there.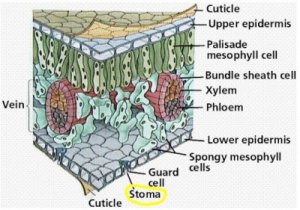 February 5, 2014
0

found this helpful
You're right about the mayo, milk, and bananas, but I don't think oil is a great idea either. While you're right about the stomata being on the underside of the leaf, dust is going to want to stick to that oil, thus interfering with the light falling on the leaf. Have you ever tried the natural polish of the leaf, rather than the artificial waxy look?
After you use some mild soap/water to clean off all the oil, try gently rubbing the top of the leaf with a soft cloth or paper towel, supporting the leaf from underneath with your other hand. All smooth-leaf plants have a beautiful natural shine if you let them.

February 5, 2014
0

found this helpful
Here's how professional plant care technicians clean plants. At every service - usually every week or every other week - plants are dusted thoroughly with an ostrich feather or microfiber duster (after the plants have been checked for bugs, of course.) Broad-leaved plants especially benefit from hand wiping every few weeks. Supporting the leaf from underneath with one hand, gently wipe the top surface with a DRY cloth or paper towel.
This brings out the natural sheen of the leaves. Palms, however, need to be sprayed with a mild soap-and-water mix on both surfaces of the leaf, then wiped with a cloth on both surfaces of all the leaflets. This is mainly to control mites, which love palms.

December 17, 2014
0

found this helpful
I do not agree with Marlie G when she says "All smooth-leaf plants have a beautiful natural shine if you let them". It has been my experience that many do not. On her behalf, I will add that my shiniest plant is due to a natural sheen.
Some smooth leaved plants can, indeed, be caused to shine simply by lightly rubbing the clean leaves with a soft cloth. As I did this to one of my plants, I thought 'My, this works just like polishing an apple'.
So, I would suggest that before you put any foreign substance on smooth leaved plants, you see just how much natural shine you can obtain by giving them a light, loving rub. Thanks, Marlie.

January 6, 2015
0

found this helpful
Marlie G
In defense of Marlie G's tip, I am posting a picture I took today. This is a Dieffenbachia I own. After cleaning with a very dilute dish detergent solution, then rinsing and allowing to dry, I gently rubbed the leaves with a soft, dry cloth. This is the plant's natural shine. I've added nothing to it.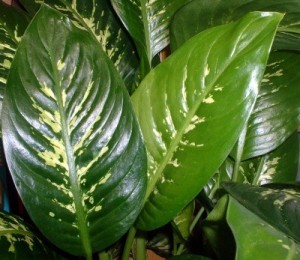 March 24, 2016
0

found this helpful
your plant is beautifully healthy.

December 2, 2018
0

found this helpful
Wiping the leaves with a damp cloth once a week or when they need it is the best way to go. If you look in a garden nursery they never use the stuff. Why should the leaves need to look shiny?
Nature never intended to have someone "oil" it's leaves. The plant shown in the photo is beautiful as is.