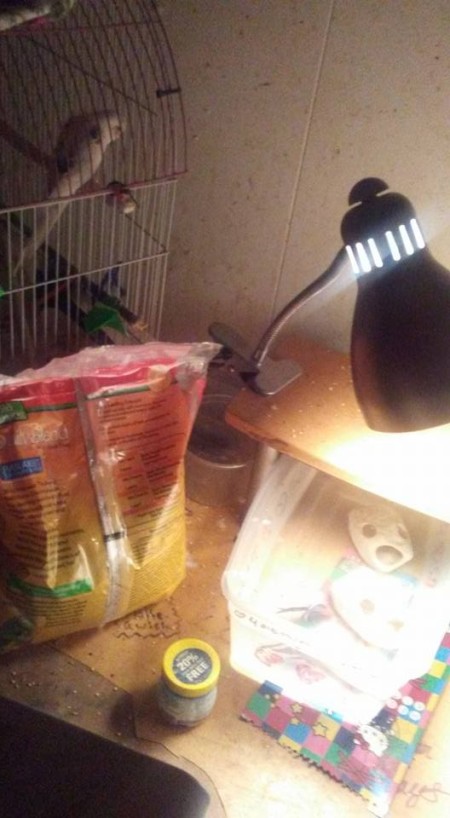 Your Pet's Age
Polly is about six months old and Nemo is a few months old.
Your Pet's Breed
Polly is a male parakeet, and Nemo is a male Betta fish, the one in my earlier post entitled Mr. Bashful. I changed his name since he is no longer bashful.
How and when did you get your pet?
Polly came from a local pet store, and Nemo came from Walmart, because he looked like he needed a better place to live. I wish I could take them all in.
What does your pet like to do for fun?
Polly, the parakeet, is very interested in Nemo, because he watches him all the time. Polly talks a little and is in a very busy part of the house, my kitchen. He talks to the fish and he says 'Hello' about once a week. The fish seems to look up at the bird, but I can't be sure that Nemo can see Polly. Nemo comes out to see me every time I pass by. He eats like a horse.
Do you have anything else to share about your pet?
I wanted to share this moment, since moments like these are so adorable to me, and these pictures will last forever.
Add your voice! Click below to comment. ThriftyFun is powered by your wisdom!