Pomeranian Mix Photos
Photos
Share on ThriftyFunCheck out these photos. Click at right to share your own photo in this guide.
Buddy is about 9 -11 years old. He's a Pomeranian/Chihuahua mix. Our neighbors found him running the streets in another town. After they couldn't find his owners, they gave him to us.
Buddy likes to go for walks, and go to different parks for the new smells. ;-) Buddy will bury his Milk Bones in his bed, in my flower pots, in our shoes, and just about everywhere else. Funny thing is he rarely eats those, but digs up and eats the yucky, dirty ones he "plants" in the border flowers.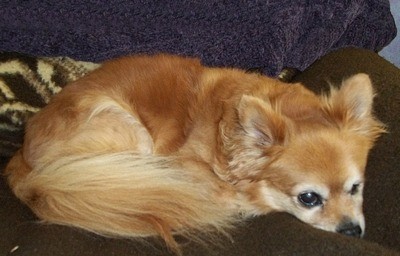 By Vi Johnson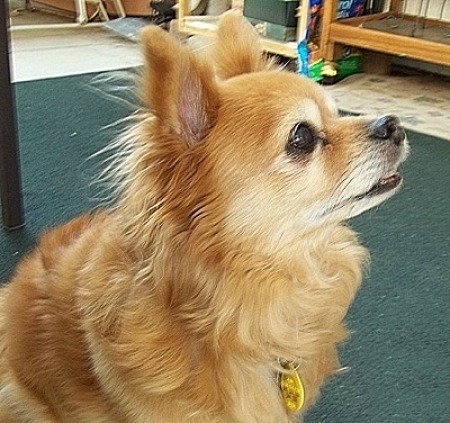 Tilly is a 10 year old mixed Pomeranian. She just got a haircut. The before and after difference is unbelievable. I took her from someone that was abusing her. She loves to go bye-bye and for walks, she is really to old to run around and play rough.
I love my dog and I get the same love back from her. She is definitely attached to my hip. She is the most loyal and loving animal I have ever had. Even though she is completely blind, she is happy and makes the best of her situation. We would be lost without each other.
By Amy from Wilmington, DE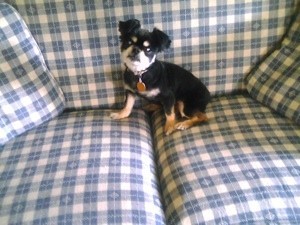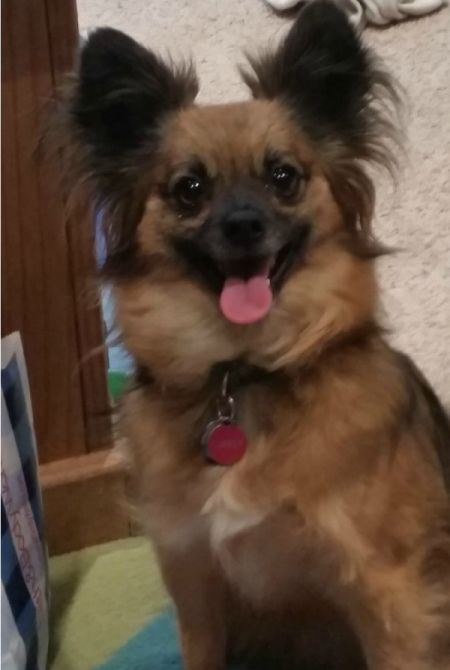 Your Pet's Age
3
Your Pet's Breed
Papperanian
How and when did you get your pet?
Adopted as puppy
What does your pet like to do for fun?
Play fetch
Do you have anything else to share about your pet?
Loves to snuggle
Jibby is 7 year old Pomeranian and Papillon. In memory of Jib, who was the best friend and companion anyone would ask for. He was diagnosed with leukemia in May and was given 6-18 months.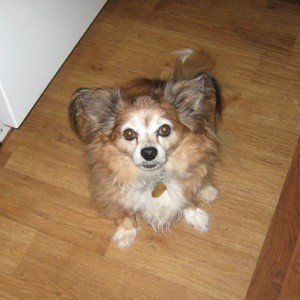 Read More...
Charlie is a 10 year old Pomeranian x Maltese Terrier. We found Charlie at a pet store we were visiting. He came up to us and we never looked back - we picked him up and took him home!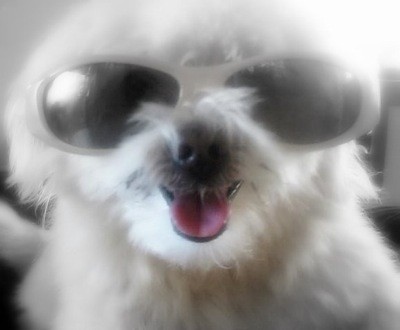 Read More...
Bayeli is a 2 year old Pomeranian mixed with Cocker Spaniel. I got my pet for my birthday. He likes to go to the park, and bark as loud as he can to annoy all the neighbors.
He is the cutest and is the best little thing ever!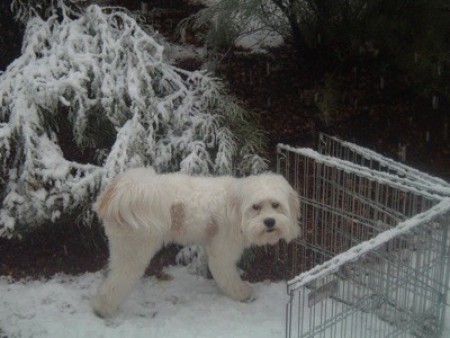 Read More...
George is a 2 year old mix of Pomeranian and Shih Tzu. I got him from my sister in law when they decided they could not keep him. He likes to collect bones.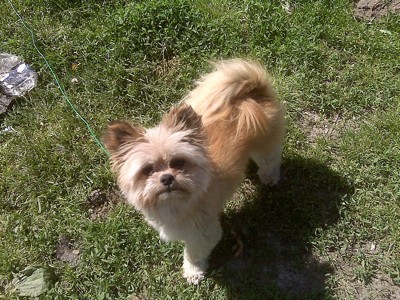 Read More...
Chompers is one and a half. He is a Pomeranian/Poodle/Bichon Frise. I got him September 1, 08. My dog absolutely loves his toys, he can't live without them.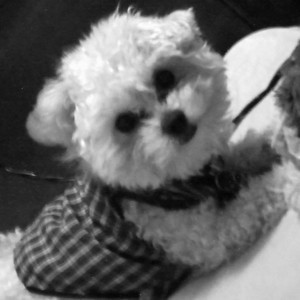 Read More...
September 16, 2010
2

found this helpful
Koda is a mix, he has Pom in him I believe. I got him around Christmas last year I think. He likes to run around and play. Koda's a hyper little dog.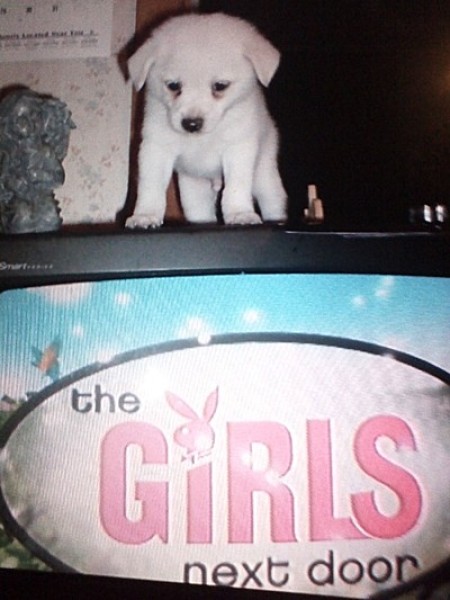 Read More...
Roxie is a 1 year old Shih Tzu/Pomeranian. We got Roxie at 6 weeks of age. We already had 4 dogs, but when a friend of ours told us his dog was having puppies, we had to have one.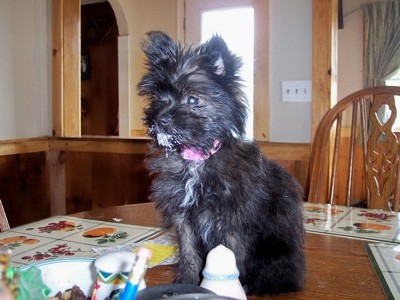 Read More...
Bear was given to me by a friend who had a litter of puppies and was taking them to a pound. Exactly 10 months ago I fell in love my little guy.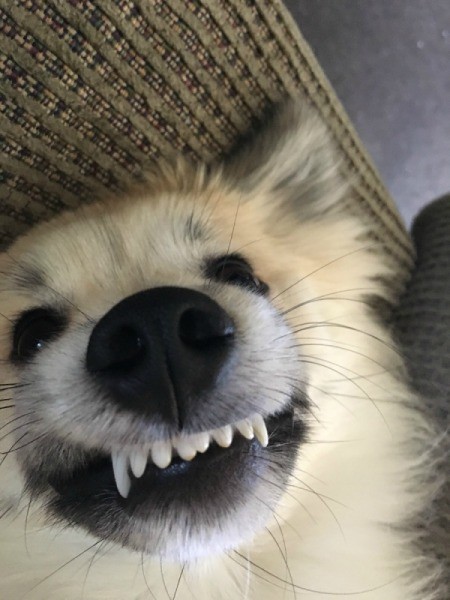 My darling Trickzy is 3 years old but turning 4 this winter. Trickzy is a Pomeranian-Chihuahua. I got Trickzy from a family.
My pet loves walking and running around everywhere. She is one hyper dog! :P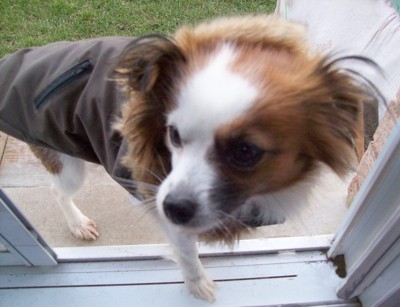 Read More...
Mogwie, Moggie, Moggers, Moggie the doggie; all of these names are hers, just depends on what she's doing! We've had her 2 years. She is a Chihuahua/Pomeranian mix. I rescued from a nice family who couldn't take care of her and their 5 kids.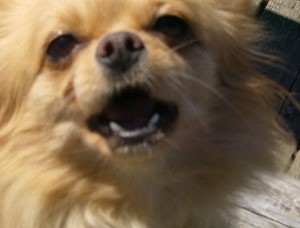 Read More...
Related Content