Poulet au Pastis (Chicken with Anise Liqueur)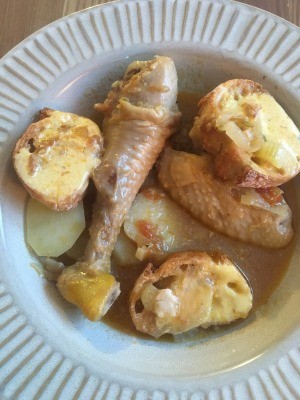 Once again, here is a recipe from the south east of France. I know this one is going to be complex to make for non French, but it has two important culinary elements from my region:
The first one is pastis, an herbal alcohol based on anise (and plenty of other plants and herbs). It could be replaced by some other classic mediterranean herbal alcoholic drinks (greek ouzo, turkish raki, lebanese arak), but I never tried.
The second one is aioli, or garlic mayonnaise (that one ... well, I'll give some special instructions about its consumption. Don't forget it's garlic).
Prep Time: 1h
Cook Time: 2h
Total Time: 12h
Yield: 4-6
Ingredients:
200 ml pastis (or other herbal liquor)
100 ml olive oil
1 unit grounded saffron
1 Tbsp fennel seeds
1 chicken
1 onion
2 big tomatoes
6-8 potatoes (depending size)
1/2 fennel bulb (optional)
2 eggs
4 garlic cloves
1 drop mustard
2 Tbsp olive oil
1 bread (french baguette, but well .. take what you can find)
salt
pepper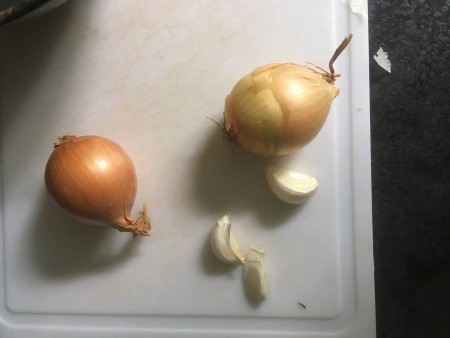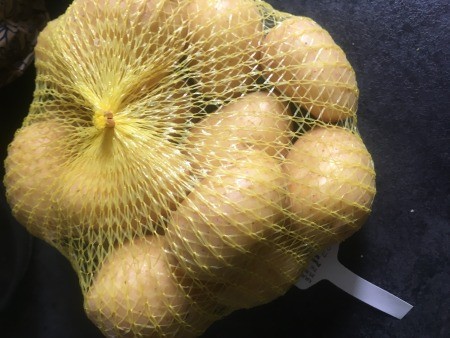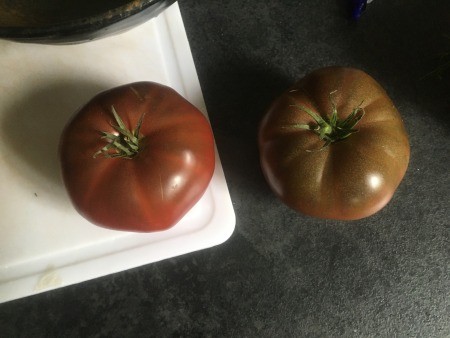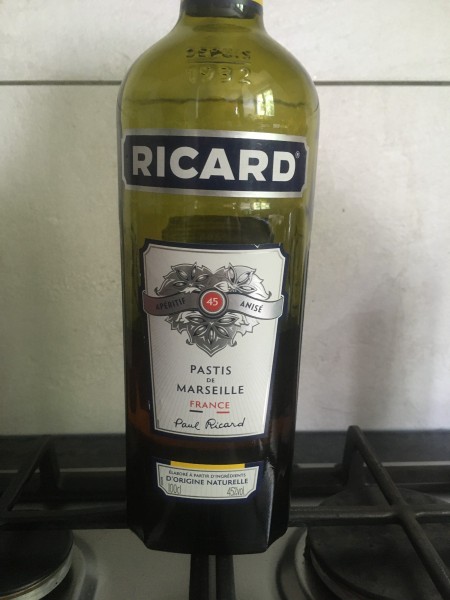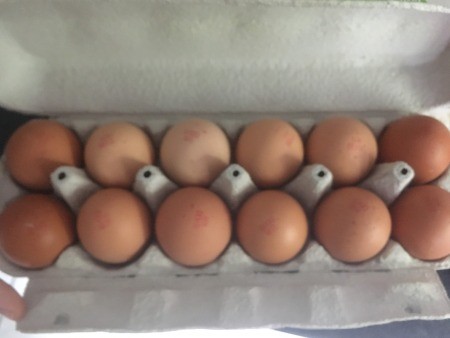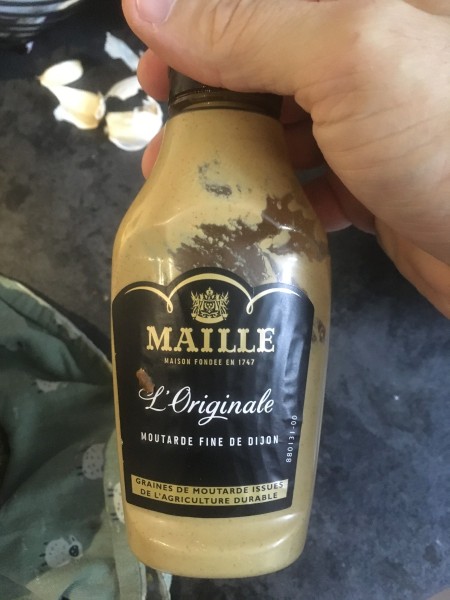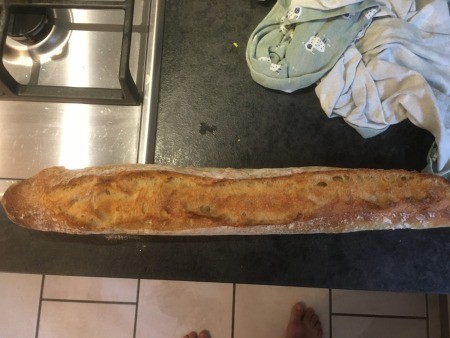 Steps:
Cut the chicken in pieces. I usually prefer to remove the main bones to avoid having them in the sauce, but it's up to you.

Prepare the marinade: Put the pastis, the olive oil, saffron and fennel seeds in a glass.

Put the chicken in a plate, cover with the marinade, close the lid, shake and put in the fridge for 8 hours.

Take some rest, have a good sleep, get an arms and shoulders massage. You'll need it on day two.
Next day, get your chicken and marinade out of the fridge.
Cut the onion in small bits. Boil peel the tomatoes and cut in chunks. Skin the potatoes and cut in slices. Wash the fennel bulb and cut in bits (more or less large depending on your taste).

Tired already? We just stated the easy part.
In a large pan, put a tablespoon of olive oil and cook the onions.

When blond, add the chicken and move regularly so it doesn't attach and cook for 5 minutes.

Add the fennel, the tomatoes, cover with the marinade and water, salt, pepper.

Cook on middle/low fire for 20 minutes without lid, to evaporate alcohol. I usually smell, and when it doesn't smell alcohol anymore, I proceed to the next step.

Lower fire, add the sliced potatoes, cover and leave it to cook for 1 hour.

Get a bowl, crush the garlic (use a garlic crusher or use a mortar and pestle). If you're really lazy, jump to last step.

Add the egg yolks, the drop of stong mustard, salt.

Start whipping with a fork.

Add some drops of olive oil, whip untill it's well integrated.
Add some drops of olive oil, whip untill it's well integrated.

Repeat. Seriously, you thought I told you to take rest as a joke? The aioli will need 20-30 minutes of constant whipping and roughly 2 tablespoons of oil in total, drop by drop. The target is a thick mayonnaise that holds itself. Yes, mine is not perfect, maybe 5 minutes more of whipping, but it held itself.

Put the aioli in the fridge.
Prepare the bread: cut in slices.

Put on a oven plate, 180°C (350 F), 5 minutes. get out, done. Pfew, finally an easy part.

When cooked, dress your plate: a piece of chicken, some potatoes and fennel, some bread with aioli on top and then add some sauce.

After lunch instruction: as with each time you eat aioli, don't plan for kisses unless he/she ate the same. Garlic is very perseverant in smell.
Easy/lazy trick: for some people, making aioli can be done by adding all the ingredients (garlic cloves, egg yolks, salt, drop of mustard) in a bowl and use a plunging mixer until it's read. But then, it won't be traditional.
Comments

August 24, 2021
0

found this helpful
That looks delicious! But you're right...that's a LOT of work! Hope you made more than a leg and a wing!

August 25, 2021
0

found this helpful
1 chicken cut in parts (2 breasts, 2 thights, 2 legs,2 wings, i keep the chest bones on the side for a chicken broth), 1 baguette and an aioli with 4 egg yolks (i was light on garlic, used only 3 cloves) for 4 adults.
we finished everything, including the aioli.
with a starter and a dessert, it was a good meal.
Published by ThriftyFun.
© 1997-2022 by Cumuli, Inc. All Rights Reserved.
https://www.thriftyfun.com/Poulet-au-Pastis-Chicken-with-Anise-Liqueur-1.html