Cabbage white butterflies are a menace. They lay numerous eggs on the underside of the leaves of cabbage, cauliflowers, brussel sprouts, broccoli, and other brassicas. If you find them you can rub them off, but you cannot possibly check every leaf every day of the growing season. The caterpillars that subsequently hatch can easily eat their way through your whole crop.
Many people combat this problem by spraying with an insecticide. There is however a more environmentally friendly and healthier way to protect your cabbages and that is to grow your crop under a fine net.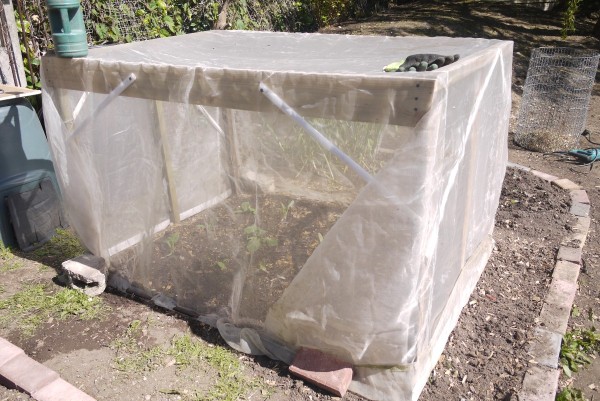 You can make a frame yourself or buy one and many gardening suppliers sell suitable netting. It can be a little expensive, but it will last for years.
The net allows water through and the air to circulate, but keeps the butterflies out without killing them.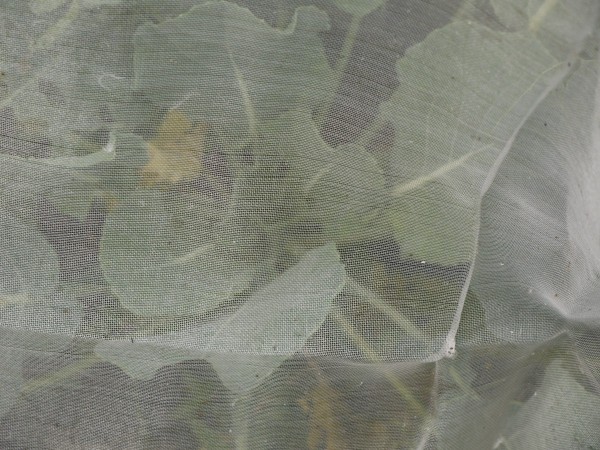 To weed and harvest, just lift the net up.