I have a bunch of pepper plants and something is eating the leaves of off. I can never find the culprit, I think it happens at night because I never see any bugs or worms on my plants, I have tomato plants right next to the pepper plants and they are untouched.
What could be doing this, I was thinking slugs and snails? So I put out a bowl of beer last night and found only two in the bowl this afternoon.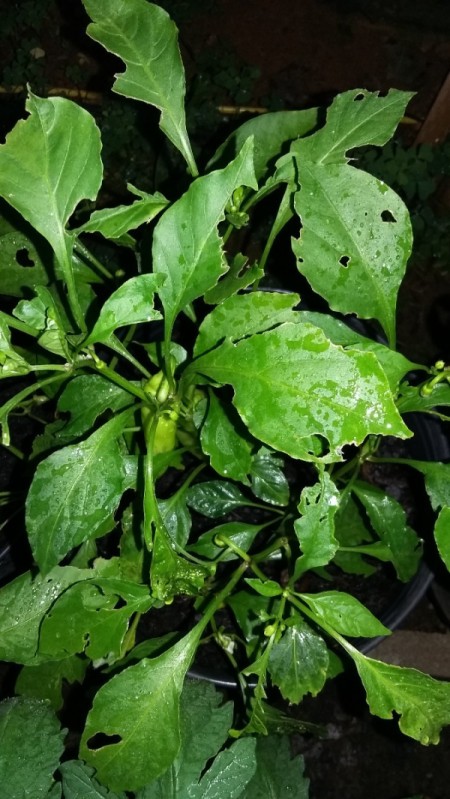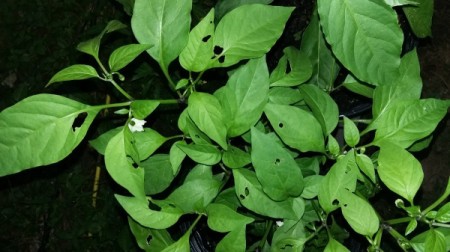 June 13, 2017
1

found this helpful
Best Answer
Slugs and snails will leave a "trail" but it is always a good place to start. We grow all kinds of peppers and sometimes it is very difficult to find what bug is causing the damage.
We use 2 things in our garden to try and keep down the bug colonies.
The first is Diatomaceous Earth (food grade only) and this can be sprinkled everywhere - on the plants - on top of the soil and it will kill a lot of different bugs. The problem is that water (rain even) will wash it away from your plants and it may have to be reapplied another day. This has not been a problem as we try to time if for nice weather and after watering (usually late evening). In case you are not familiar with Diatomaceous Earth I have listed a web site that tells all the uses (indoors and outdoors). Diatomaceous Earth (DE) can be bought on-line or Lowe's or most plant or farm stores.
The 2nd thing we use Turmeric and this is very effective against many common garden bugs. We use this in a spray (2 Tbs to a quart of water).
It will take some constant watching and doctoring to remove these pests. I believe you may have flea beetles but I cannot name all the bugs so maybe one of these web sites will be of help. Most pepper plants can be treated in the same manner.
www.helpfulgardener.com/.../viewtopic.php?f=81&t=58614
www.gardeningknowhow.com/.../common-pepper-plant-problems.htm

June 15, 2017
0

found this helpful
Best Answer
Judy is correct about using Insecticidal soap which I had forgotten because I generally try to use home stuff first. I do have a link that we use to make our own soap but you will need to purchase some Castile soap to make this. (If none of this works you might want to to try Neem oil/spray. None of the mentioned remedies are toxic so they are safe to use on edible plants.)