If you want to keep your desk in new condition and scratch free, I would recommend purchasing a desk mat/pad. Not only will your desk mat help prevent scratches but also serve as a mouse pad if you have a mouse, or use a wireless mouse, and easy clean if you spill anything.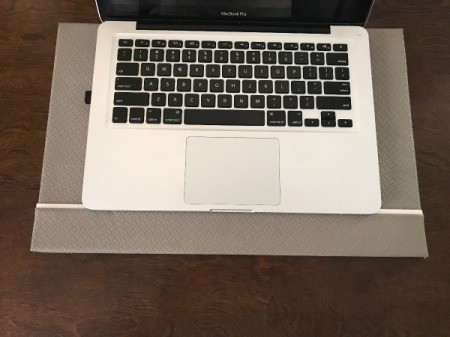 I also enjoy doing crafts on my desk so the mat helps protect my desk in case I spill paint, or hot glue. A mat would be easier to replace rather than a damaged desk surface!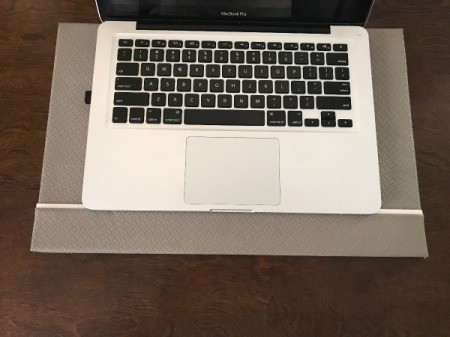 Desk mats come in different shapes, styles, sizes and price. I highly recommend the clear PRÖJS Desk pad from Ikea, and it is very inexpensive for $5.99. This desk pad does not slide off my desk, nice good surface and easy to wipe down and clean.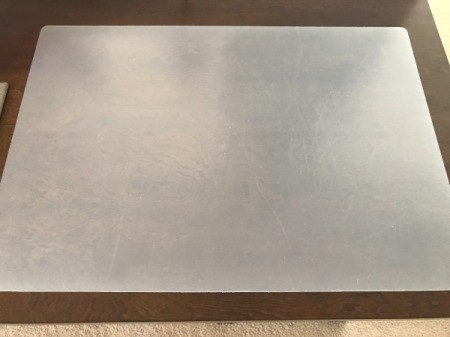 In the last photo, you can see my previous desk where I did not have a desk pad which resulted in chips all over from my mouse and arts and craft projects.