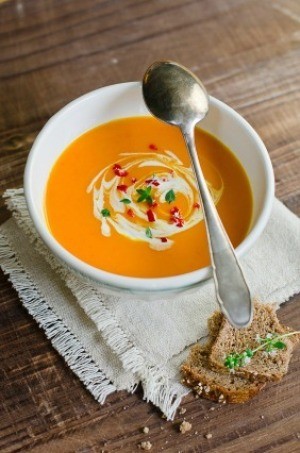 This is a great semi-sweet treat that you could use at a party treat or just for a dessert at a meal.
Ingredients:
2 tubes of refrigerated crescent rolls
4 oz. cream cheese
1 cup pumpkin (not pie mix)
1-1/2 Tbsp. pumpkin pie spice, divided
7 Tbsp. of sugar, divided
Directions:
Mix together till creamy: cream cheese, pumpkin, 1-1/2 tsp. of pumpkin pie spice and 3 Tbsp. granulated sugar.
Cut crescent rolls in 1/2 lengthwise and unroll. Spread above mixture on them evenly.
Then mix together 4 Tbsp. of sugar, 1 Tbsp. of pie spice and roll crescents in it.
Bake at 375 degrees F.
Cooking Time:
15 to 18 Minutes
Source: This is from a blog called "Pressed Down, Shaken Together".
By Elaine S. from Near Cedar Rapids, Iowa
Read More

Comments
Now that Halloween is over I would like to use my pumpkin to make a pie or soup. Not sure what to do. Any ideas?

Rose from Malvern, PA

Answers
By Rasta (Guest Post)
November 6, 2008
0

found this helpful
Hopefully it is a fresh pumpkin less than a week old. Wash it with clear water, split it in several sections and put it in a pan with a small amt of water and bake it at 300 degrees until the pulp pulls away from the shell. Put the pulp in a strainer and let it drain for awhile and you have pumpkin for your baking. We use to get the kids pumpkins a few days before Halloween and that is what I did the next day after Halloween.
November 6, 2008
0

found this helpful
I make pies out of my halloween pumpkins. It doesn't matter if the pumpkin is considered a pie pumpkin or not, the pies are always delicious. I love to make white pumpkin pies. Just cut the pumpkin in half, scoop the seeds out, place halves in a glass pyrex dish skin up hollow down in about 1" of water. Cover with foil and bake at 375 degrees for about 45 minutes maybe longer depending on the size of the pumpkin. The pumpkin is done when it's soft like butternut or acorn squash. When it cools you can scoop the pumpkin out of the skin with a spoon. I'll usually take the pumpkin fill up a 1 cup measuring cup and then use my fist to squeeze out the water. The pumpkin will have more water than the canned varieties do. When a lot of the water is squeezed out you can them use it to make pies, ravioli, soups or just add a little butter, brown sugar and cinnamon as use as a side dish.
Here is my recipe for the fresh pumpkin pie that I make every year.
Use an 8" DEEP glass pie pan.
28 oz of Fresh Pumpkin
1 Can sweetened condensed milk
2 eggs
1/4 tsp. Nutmeg
1 tsp. Cinnamon
1 tsp. Ginger
1 tsp. Ground Cloves
2 Tbs. Molasses
Mix all the above ingredients together and place in an unbaked pie crust. Cook at 425 degrees for 15 minutes with the edges of the crust covered. Then lower temperature to 350 degrees for 30-40 minutes and bake with the crust uncovered. Check pie after 30 minutes, based on your oven you may need the extra 10 minutes- I cook in a convection oven.
Have fun! :)
November 6, 2008
0

found this helpful
I tried all of that. Actually I cooked my pumpkin in the microwave - I read it on another post. After I scooped out the pulp I found it to be rather stringy. I tried to puree it in the blender but it did not work. So, unfortunately I threw it out. Perhaps the size makes a difference or the type of pumpkin.
By Theresa (Guest Post)
November 7, 2008
0

found this helpful
I have a delicious recipe that is a stew you bake in the pumpkin, but if you can't do that. Just cook it in the oven, scrape out the pumpkin, & cut into smaller chunks & throw in with your favorite beef stew recipe (like the potatoes}. It really is yummy.
By Deeda in Seattle (Guest Post)
November 7, 2008
0

found this helpful
I just read about this and I did it very successfully--Wash your uncut pumpkins, then place on a cookie sheet. Preheat oven to 300 degrees, and cut a few X's on the top of each pumpkin. The directions said to cook for 1-2 hours until the side were soft. I cooked two--one was rather medium sized(think volleyball) but short and wide, and the other was taller and bigger.
I cooked them for about 1.5 hrs--the shorter one was very soft, and the larger rather still firm but cooked thru. I let them cool and cut them like butter into big slices, then easily separated the stringy goo and seeds w/ a knife, and then I just cut away the stiffer rind like you would a cantaloupe. It made a lot(!), and I let it drain in colanders over large mixing bowls.
I then grated it up in my food processor (fast), let in drain more, and then I made pumpkin butter in the crockpot, and gobs of pumpkin bread(yummy), and the excess I put into freezer bags, as 1 3/4 c. grated cooked pumpkin = a 15 oz can of bought pumpkin. Too much fun--I just bought two more at the store, as they are on clearance for 99cents each (!) as compared to 33cents/lb before Halloween! Try it!
Answer

this Question
I am looking for desserts made with canned pumpkin. Any tested recipe ideas would be appreciated.

Laurel from Port Orchard, WA

Answers
October 23, 2009
0

found this helpful
I don't have anything particularly special, but when I make regular pumpkin pie I never buy the pumpkin pie filling. I like to add my own spices.
I think my sister said she she had a recipe for pumpkin ravioli, which I thought sounded disgusting, but she says it's delicious. Will see if I can still find it; I might have thrown it out because I didn't believe her!
October 25, 2009
0

found this helpful
Recipes: Nancy's Pumpkin Bread
This bread won a first place prize in a local cooking contest in 1971. It is my arrangement and it mixes half a dozen different recipes. It freezes well and it ships well. It has been sent to service men and women all over the world!! :-)
2/3 cup butter (DO NOT substitute)
1 2/3 cup light brown sugar
1 cup white sugar
4 eggs
1 - 1lb can of pumpkin
2/3 cup of water
3 1/3 cups flour
2 tsp soda
1 1/2 tsp salt
1/2 tsp baking powder
1 tsp EACH cinnamon, cloves
1/2 tsp EACH ginger, nutmeg
1 cup of Golden Seedless Raisins
1 cup chopped pecans
Preheat oven to 350 degrees F. Grease TWO loaf pans 9 X 5 X 3"
Cream shortening and sugars. Add eggs, pumpkin, and water. Blend.
Blend the dry ingredients, except for nuts and raisins. Add to the egg mixture a little at a time. Stir in the nuts and raisins.
Bake for 65 to 75 min or until a toothpick comes out clean. Run knife around the edges of the pan. Cool for at least 10 min and invert on a rack to remove.
When mailing DO remove until cool and then replace in tin foil pans. Wrap first in plastic wrap, then in tin foil, then in brown paper. Place in a box w at least 2 or 3 layers of newspaper top and bottom and wrap the box w/ brown paper to mail. I hope you enjoy this! Nancy
October 26, 2009
0

found this helpful
Hi Laurel! Got this Pumpkin idea from a gym for chubby people! haha Using any brownie or cake box mix just replace ALL ingredients with 1 can ( for 1 pie) of pumpkin & 1/2 cup water. Bake as directed. Do not use anything other ingredients! It works and cuts fat & calories way down. If you are doing a chocolate item, including brownies, add 1 rounded tablespoon of baking cocoa and 1 teaspoon of vanilla.
My favorite is to use a spice cake mix, any brand, add pumpkin, water, & a little pumpkin pie spice. Bake as cake or muffins. Do a glaze with pumpkin pie spices added & yum, yum! Kids love this one. A plus, besides calories etc., is the pumpkin makes for a very moist cake/muffin. Have fun! Happy holidays! My grandson is the "Turkey Boy" 2007!
Sharon in Oregon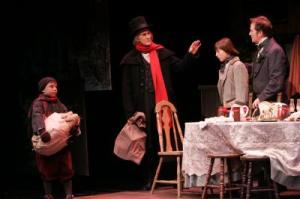 Answer

this Question
I normally make pumpkin roll for Thanksgiving, but I would like to make something different this year. Yes, I've searched the internet, but now I would like your tried and true recipes to made with pumpkin puree and cream cheese. Thanks.
By Maryeileen from Brooklyn, OH
Answers
November 17, 2009
0

found this helpful
I don't have a recipe in front of me, but have eaten Pumpkin Cheesecake that is fantastic.
November 29, 2009
0

found this helpful
Well, I ended up making pumpkin roll anyway.
Answer

this Question
So Halloween has come and gone. I never got around to carving my pumpkin. Can I use this huge gourd for recipes? Ideas would be very much appreciated.
Thanks!
By Chris A.
Answers
November 4, 2014
0

found this helpful
Pumpkin is very good. You can google for recipes. You clean it out, as you would do for making a jack o'lantern, and use the fleshy part as a vegetable, such as any recipe for acorn squash, or for pumpkin pie. I have also had it sliced up and used as a layer in lasagne, although I have never cooked it like that myself.
Answer

this Question