Redbone Hound Information and Photos
Photos
Share on ThriftyFunCheck out these photos. Click at right to share your own photo in this guide.
Luke is a 4 year old Redbone Hound dog. We rescued him from a situation of neglect and abandonment. Luke loves car rides, sniffing out cats and squirrels, and eating my shoes. Luke makes a whole lot of noises and sometimes sounds like he is having a real conversation with you. He also tends to whine when my husband leaves for work and sounds like he is singing.
By Patricia Nicholas from Gulfport, MS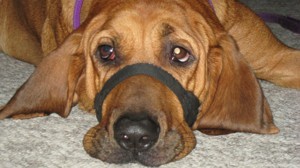 Asenath is about 6 years old. She's a Redbone Hound mix. We adopted Asenath from a shelter in our city. She joined our family on May 21st. Ase is a couch potato. She thinks she's a lapdog, even though she's 65 lbs, and can't get enough love.
She loves rawhides and other chewy toys. And when her brother tries to pick on her, she shows him who's boss! Asenath was a stray before we met her. She has scars on her face and body and has obviously had many, many litters for her age. Our vet couldn't tell us whether she was bred and fought, or if she just had a very hard life.
In spite of her hardships, she's still so gentle and giving. Because of her scars, several families had met her and chosen not to adopt her. The shelter that had taken her in practices euthanasia. We were so lucky to find her when we did. She's a beautiful dog and Mommy's little girl.
By Anda
Splinter is 5 week old Redbone hound. Splinter was the sole survivor of a litter of our puppies. When he was 3 weeks old, we took him from his mother. He had pneumonia and we had to bottle feed and give him medicine several times a day.
This photo is when he got his first bath. He was so small he fit in the bathroom sink. My other dog Panda watched every move.
By Linda R.
Luke is a 5 year old Redbone Hound Dog and Nikki is a 9 year old Black Mouth Cur. Both of our puppies were rescues, from people who couldn't them what they needed.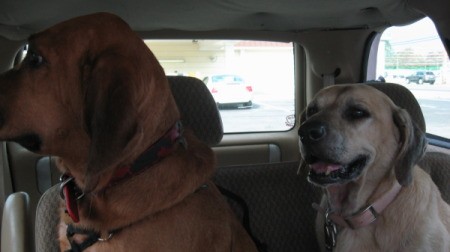 Read More...
Related Content