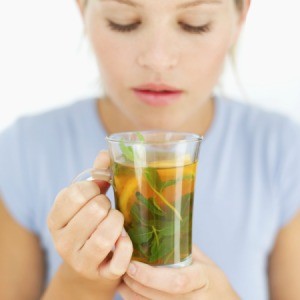 I got over strep throat. My throat doesn't hurt anymore, but I still have this really bad scratchy voice and you can't understand what I'm saying. What are some ways to get that to go away even if it is just short term?
Kali from Dallas, NC
Answers

February 12, 2007
0

found this helpful
Best Answer
Rest your voice even if it's just for a short time. A hot steamy shower will help too. Gargle with some salt water, and try one Tbsp of honey mixed with one Tbsp of lemon juice, it soothes the throat.

February 14, 2007
0

found this helpful
Best Answer
I'm a vocal music teacher and have had experience with this kind of problem, both with myself and with students and fellow teachers. Don't speak in a low voice and don't whisper, as it clashes your tender vocal cords together as much as shouting does, and can cause nodules (like calluses on your vocal cords) when they are still sensitive from an infection. You should try to use breath support and speak "high in your head" (we call it the mask; resonating in the sinuses and not the throat, chest or nose) and in a slightly higher voice than you might feel is normal for your speaking voice.
It may sound like Mickey Mouse in your head, but it will protect your vocal cords. If you have a friend who is a choir director, ask them to demonstrate.
Rest your voice as much as possible! And if you have a computer handy, "talk" by typing.
Hope it's better soon,
Cantate

February 13, 2007
0

found this helpful
My sister is having the same problem right now. She didn't have her voice back 2 weeks after being better so she went to the Dr. They gave her an inhaler for asthma and told her she couldn't talk for two weeks. They said that her vocal cords needed rest and if she didn't do it she might have to have surgery.
Well she has 4 children so the not talking thing is unrealistic. She has been using the inhaler and makes sure that she speaks in a very low voice (no yelling) and her voice is finally coming back. You might consider going to the dr.
By LRP (Guest Post)
February 15, 2007
0

found this helpful
you can try tea with lemon and honey.
1- tea is hot better than cold drinks
2- lemon helps break up saliva
3- honey coats your throat.
4- talk as little as possible
Read More

Answers