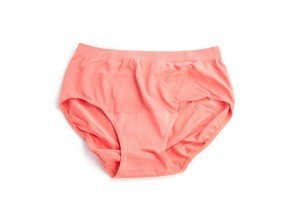 I have Victoria Secret underwear that are put together will some type of adhesive. Does anyone know how to put the ends back together when they come undone?
By Anna W
Answers

Jess
Silver Post Medal for All Time! 267 Posts
February 9, 2020
0

found this helpful
Best Answer
When I have had a problem in the past with my Victoria Secret bras (underwire coming out, etc.), I would take them back for store credit. I have done this a couple of time over the years. I would try that first before trying to repair it.
If you do repair them yourself, I would sew it together. Sports bras deal with more sweat and heat than your normal bra and this might weaken the glue bond.
Good luck!

(Guest)
Gold Post Medal for All Time! 846 Posts
September 25, 2012
0

found this helpful
Personally have never heard of such a thing as underwear (especially expensive VS underwear) put together with adhesive. The only thing I can think of is the 'break away' panties that have velcro fasteners attached to them for quick and easy removal from the body.
If that's the case and adhesive was used to put the velcro fasteners on then just simply sew the fasteners back on.

September 18, 2016
1

found this helpful
I am looking for the same type of adhesive. Victoria's Secret uses adhesive glue for a lot of their panties and some bras (instead of sewing them). I looked up fabric glues, but most of them appear to be toxic and I really would like something non-toxic for clothing/intimates. Any help would be appreciated!!

October 17, 2019
2

found this helpful
I thought I was the only nut looking for an answer to this question. Has anyone tried ironing to reactivate the glue?

February 8, 2020
0

found this helpful
This is the ONLY search result I have found for this problem!! I have 3 VS zip front-close sports bras and they have ALL split in the back. Lo and behold, none of them were sewn; they were all held together with glue or tape of some sort.
I am pissed that these top of the line $50 sports bras are freaking glued together, so no way Im buying more. Does anyone know what type of glue works to adhere this thing back together?

August 28, 2020
0

found this helpful
Thank God I'm not the only one! I bought mine right before covid, love these bras too, and the glue split up the back today! Like not a little split, but the whole back split! Not ideal for a DDD bust for running. I did message the website and was told to bring it to the store and they can give me a gift card for the lowest selling point, since I threw the receipt away a month ago.

July 7, 2022
0

found this helpful
This may be the stuff-
www.amazon.com/.../?tag=thriftyfun0b-20 (Affiliate Link)
Got the idea from this page
Answer

this Question