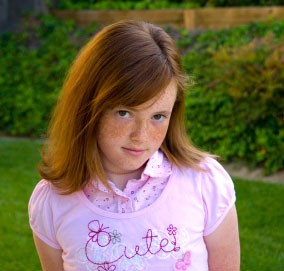 Tips for reusing embroidery from worn out clothing.
Use Embroidery On Other Clothing Items
You could use them to decorate jeans or cloth purses.
By joan pecsek
Make A Memory Quilt or Reuse Embroidery as a Patch
I know this isn't all that relevant, but I reused lots of my childrens' embroidered clothing by stitching them all together to make a kind of memory quily wallhanging, still a work-in-progress. But in the past, I've managed to reuse embroidery simply by cutting it off the original garment with a border and simply turning the fabric underneath the patch. Or even using a chain stitch, satin stitch, running stitch or anything else round the edge as a border. I've also cut right up to the edge of the embroidery "patch" then ironed on some interfacing to the back to stop fraying, then hand sewed onto a garment. And lastly I have used fray-stop fabric glue for the same reason. I've had some disasters, but mostly a combination of these methods has worked really well!
By Lesley
Cut It Out Carefully
I had a sweat shirt with my name and family crest on it. The shirt wore out but the logo looked good. I cut it out very carefully (like cutting paper dolls), and then stitched it to a new shirt. Looks good.
By Sassfrass
Collect Them For A Quilt Or Wall Hanging
I have been collecting embroidery items, old and new. I am planning a wall hanging or lap quilt. I need to learn how to do a cross stitch that i want to use to join the fabric together. Since some are on silk and other fabrics, I will probably have to make more than one. Some will be washable and others may not be. I am absolutely thrilled when i find dragons, and other oriental symbols. Good thrifting to all!
By Izygranny, NC
Feel free to post your ideas below.
Answers
By jean. (Guest Post)
November 14, 2007
0

found this helpful
Best Answer
I made a themed skirt out of Winnie-the Pooh themed characters. I had converted a pair of jeans into a skirt, and accidentally cut a small hole in the front when trimming the seam allowance. I had a couple of worn tees with Winnie and Tigger on them. I used the images to applique over the hole. The 2 looked lonely, so I decided to add more.
I bought baby/children's clothes ar garage sales and thrift stores, until I had enough to make a border around the bottom of the skirt. I get lots of compliments when I wear it. I am cirrently collecting flower images to applique to a khaki skirt.
You could use the saved embroidery to make a unique piece of your own.
Answer

this Question