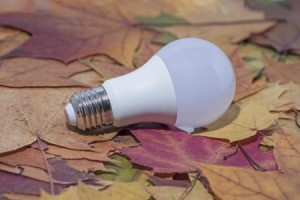 Did you know that by using LED light bulbs instead of regular light bulbs, you can lower your lighting bill by 75%? Also lighting is about 12% of your electric bill. (The rest is ac, heat, and appliances).
I called my electric company and found they sold some in the office, but I found the same bulbs for less on Amazon that I ordered. It has only been one billing cycle so far, but my bill was $25 less than last months and $30 less than this time last year. I only replaced those in the downstairs portion of the house, which are on the most. Next month I hope to buy some more to put in the bedrooms and then the following month, in the basement.
The bulbs are more expensive, but also have a warranty that comes with them. They last approximately 20 years (longer than many marriages!), and each bulb averages a savings of $198 over its lifetime. For my entire house, that's 67 bulbs - and will amount to a lot of savings. If a bulb fails, they will replace it free or refund the amount spent on it.
Check what is available in your area-don't forget the sales at Lowe's and Home Depot where they are often on sale as well.