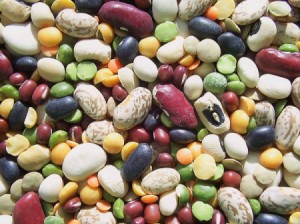 Here are some of my best tips for saving money.

Same Active Ingredients In The Same Amounts
I recently got some generic Excedrin caplets, 200 for $4. This is much cheaper than regular Excedrin. The generic has the same active ingredients in the same amounts, in caplet form. So why do people still buy name brands like Excedrin? Because they've been trained by the packaging and advertisements to believe that the "real thing" or "original" works better. It doesn't.
Only Buy What You Use
I know this seems obvious, but how many times have you bought something on sale just because it's a really good deal? You think, "I'll find a way to use this," but it's more likely to sit in your pantry until it's past the date. I agree that 35 cents is a good deal on canned peas, for instance, but if nobody in your family likes peas, you'd be better off putting the money toward something everyone likes.

When To Buy Multiples
There's usually no use having more than a month's worth of supplies on hand. An exception is when you're getting a much better deal for buying multiple packages at once. This should be something that will definitely keep until youse it, like pasta or shampoo. I've found, for instance, that buying a 4-pack of split peas or a 5-pack of my favorite pasta gets me a bigger savings than buying just one or two, especially when I get free shipping online. And I know they'll keep until I need them.

When To Buy In Bulk
It may seem like a good deal when you buy snacks in a huge container at a warehouse club for up to 25 percent off. But think about it; if you have that much, you'll eat it, and much more quickly than if you had only bought a little every couple of weeks. If your family is trending toward overweight or even obese, ask yourself if this is really such a good deal.
Better things to buy in bulk are toilet paper, paper towels, zipper bags, dish soap, and other household items.