Saving Money on Greeting Cards
Solutions
Share on ThriftyFunThis guide contains the following solutions. Have something to add? Please share your solution!
Embellish dollar store greeting cards with bargains from the scrapbook or discount stores. I find items on clearance (recently 3 packs for $1.00), that can really dress up a plain greeting card; bows, emblems, tiny gems, flowers, words, the choices are endless. I had recently bought a box of all occasion cards at Cracker Barrel that gave me the idea. The items mentioned give them a 3-D look, very impressive.
By Shirley F. from Tallassee, TN
A couple of good ways to save money on cards: The dollar store has a surprisingly good array of cards and at mine (Dollar Tree) they are 2 for a dollar. We also like to make cards by using construction paper. We cut out a picture of someone (funny, famous, whatever) and write something in a "balloon" (like in the comics). There are so many possibilities!
By Carol Young from Lancaster, Pa
Since I frequently send cards, I buy a supply of them at yard sales and dollar stores to have on hand. While they have attractive pictures on the fronts and include thoughtful messages inside, most of the cheaper cards have no color inside.
I use various colored highlighters to softly color over the black-and-white images inside to add a bit of interest in there. They really do make a difference in the appearance of the card, and look like they were made that way.
By Sandy Bass from Elon, NC
My mother always had a well-stocked card box and I carried on her tradition. Every time I shop for cards, I will find several I like or sometimes I like one so much I get several of it.
Read More...
January 12, 2006
1

found this helpful
I decided to purchase greeting cards ahead of time to avoid constant running to the store. I bought a Pendaflex Expanding Folder...
Read More...
I got 7 Hallmark and Papryus cards for $1.50. The cheapest I have ever gotten cards was for 50 cents at Dollar Tree. These are far nicer, and one even plays music when you open it.
I keep my cards organized by category, so I know when I need to stock up on a certain type.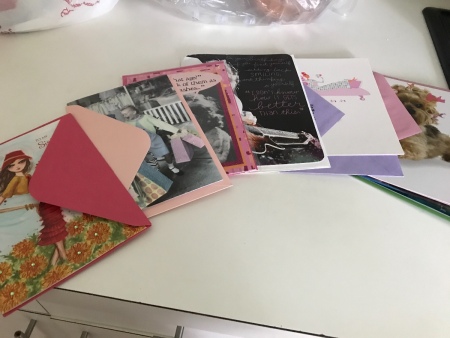 Read More...
Greeting cards have gotten so expensive and my husband has a large family and lots of birthday cards to send out. So I look for nice birthday cards at thrift shops, when they have them.
Read More...
I make cards whenever possible but when I have to buy one, I am always amazed at how much they cost. I like to give truly recyclable cards.
Read More...
July 8, 2004
1

found this helpful
My mother gives my father his birthday card, anniversary card, etc. He opens it and he reads it and thanks her. She then goes to her file and puts the card in a file.
Read More...
February 28, 2012
0

found this helpful
This guide is about making your own greeting cards. Personalized homemade cards can be very special correspondences for your friends and family.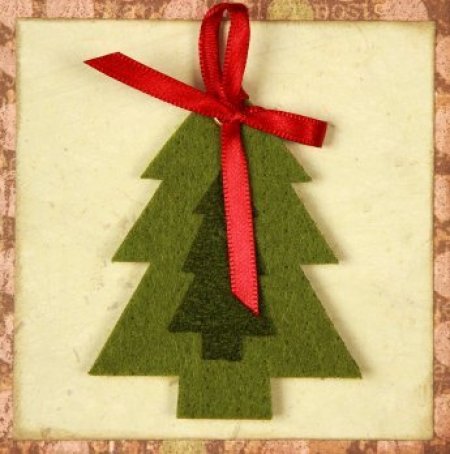 April 11, 2005
0

found this helpful
Dollar stores and thrift stores are great places to pick up some cheap greeting cards. Don't underestimate the power of a greeting card.
Read More...
Archives
ThriftyFun is one of the longest running frugal living communities on the Internet. These are archives of older discussions.
June 9, 2009
0

found this helpful
Tips for saving money on greeting cards. Post your ideas.

Answers:
Making Cards
Have artsy kids? Save money on cards by having your kids make them!(05/26/2005)
By Joanne A.

Inexpensive Father's and Mother's Day Cards
Buy a plastic box about the size of a small shoe box. After Mother's Day, Father's day or any holidays, buy a bunch of cards sometimes the are even 90 percent off. Store them in the box till next year. You will save money and always be prepared.(05/26/2005)

By Jessica

Saving Money on Greeting Cards
I buy greeting cards at the dollar store. These cards can be 'dressed up' with glitter, charms, ribbon, or any other scrapbooking embellishments you might have on hand. Be creative! Also, if you make your own cards and need envelopes - check with the employee who stocks the greeting cards. If you ask ahead of time, the employee may be able to save some envelopes for you that are left over after a holiday! (06/06/2005)

By Lee
Going Out of Business Sales
Be sure to shop stores that you know are going out of business. You can get items greatly reduced. This is usually when I pick up most of my all occasion greeting cards.
This way, I don't have to pay full price for them. I also buy them at church bazaars (I bought a package of 10 cards and matching envelopes for .25 a pack!) Needless to say, I didn't just buy 1 package, I got several! I just can't stand paying nearly $3.00 a card in drug or grocery stores.(06/20/2005)
By Terri

Saving Money on Greeting Cards
When my husband and I first were married, money was really tight. We had money for necessities but no extras. So on special occasions like birthdays, we would go to the store together and pick out each other a card. We would then go on another isle and "exchange cards." I would read the one he picked for me and he would read the one I picked for him and then we would put them back. It may sound corny to some but I thought it was kinda romantic and sweet. (08/19/2005)

By Tracy
Saving Money on Greeting Cards
So many good ideas. I also make cards on the computer. I enjoy being able to personalize them with the recipient and giver's names. I figure I spend .11 per card/envelope when I do on the computer. (01/18/2006)
Related Content