January 30, 2009
0

found this helpful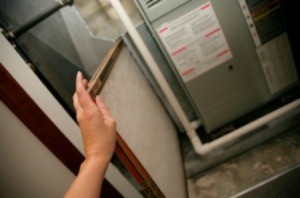 First time home buyers are often surprised by the many expenses required for the maintenance of your home. Furnace and duct cleaning, yard work, carpet and floor care, cleaning gutters, the list goes on and on. But the cost can be much higher if you don't do these things and then need emergency repair of your furnace in the middle of January. Here are tips from the ThriftyFun community to help you sort out what is essential and what is a waste of money.
Buy a Maintenance Plan
Great topic. We have heat pump maintenance, they come out twice a year and check it outside, in the cellar, and change the filter. They check twice but we pay only one moderate (under $100) charge a year. Sure beats having it go out on one of these freezing or 100 degree days. It's an old pump, but I think the maintenance has kept it well. There have been a few replacement parts, but more just adjustments.
Use Water During Cold Snaps And Other Sewer Tips
Sewer maintenance! Tree root cleaner solution dropped into the toilet every 6 months at minimum. Takes decades for tree roots to dissolve and roots can travel from many feet away.
I am just spending time cleaning the basement from a sewer back up due to a frozen sewer. The kis don't live at home an did not have the grandchildren here for the cold spell and so our water use via laundry, showers, dishes, bathroom were way down. The plumber said this is not the time to conserve. Make sure you flush, use water, etc. when in cold snaps. The sewer froze out in the front yard. We had -56 degrees wind chill here in MN for about 4 days straight. It does affect more than humans and animals.
Another thing, find out and know what your house insurance covers during damage like this. Because ours was caused by a frozen sewer, it covers more. If it had been in the street or due to faulty city issues, they would have been sued for the balance by the insurance company. Because mine was frozen in the yard, they are now covering more of the inside clean up mess.
Another important message to everyone. Take the camera and do still shots of the whole house and if you can do video, too. Keep this safe away from home in a safety deposit box, etc. This verifies for insurance and replacement coverage.
By Grandma J
iRobot Looj For Gutter Cleaning
I purchased an iRobot Looj for cleaning the gutters. It was $99, which seems high, but it makes cleaning the gutters a snap. Our gutters are high and inaccessible to safely do the whole job, so we put it in the gutter, turn on the remote, and an auger spins out the pine needles and debris that had been weighing down our gutters.
My husband thought it was expensive at first, but he no longer has to struggle on a ladder or hang over the edge, as all you do is set it in the gutter and turn it on. It even has reverse to spin it backwards and bring it back to you. You take off the auger, rinse off the debris and put it away until next time. We could not afford to pay someone to clean them as often as they need it.
By Biblequest, Seattle
Yearly Furnace Maintenance
Everyone knows you are supposed to change your furnace filters often, many people say monthly. Well, my husband and I moved into our house in 2002 and NEVER changed a filter. We looked a couple of times and couldn't figure out where they were located. This winter, the furnace kept turning off and blowing cold air into our house so we bit the bullet and called a maintenance company.
They charged us $120, cleaned out the whole thing and fixed the blocked jet that was causing it to turn off as a safety measure. He was here maybe 15 minutes. The furnace is working great and I'm sure we will notice a sharp decline on our natural gas bill.
Oh, and about the filter. When my husband asked where to change them and what kind to get, the man looked at him like he had grown a second head. Turns out that there are NO changeable filters in our particular type of furnace, you just vacuum out the permanent one from time to time.
Now I just have to have someone come out and clean the ducts, maybe in the spring.
By Jess In Oregon
Feel free to post your ideas below.
Comments
April 4, 2016
0

found this helpful
For the frozen sewers, when they dig down to replace them, or dig down later, have them put 2 inch of dense foam (or thicker) above, and on either side at an outward angle -- like creating a mimi roof -- to stop the cold penetrating down to the sewer. The heat in the earth will keep the sewer "warm", and freezing will be eliminated. Be sure the soil is carefully filled in around the foam so as not to break it.