May 6, 2005
1

found this helpful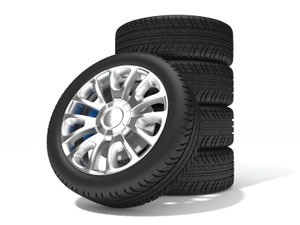 Tips for saving money on tires.
Tire Warranties
If you are a commuter and would like to save money on tires, make sure you buy tires with a mileage warranty and follow the warranty rules. Most commuters, especially on rural roads, wear out tires well before the warranty period has ended. When they look worn, have them replaced through the warranty and they will pro-rate your new tires every time!
By Chrissy
Rotate Your Tires
Rotate your tires every 2 oil changes and they will last a lot longer. That should be every 6000 miles.
By Roger
Air Pressure
Keep the tires inflated to the correct air pressure so they wear evenly.
By Suzin
Junk Yards
Head to the junk yard to buy tires. They have brand new smashed vehicles. You can get brand new tires at a fraction of the cost.
By C Tewksbury
$20 Tires
I bought all 4 tires from the junkyard at around $20 a tire. All are like NEW. I then paid to have them put on at about $6 each. They balance for the $6. I usually try to rotate a few times a year which helps with the wear and tear . Of course you should have your car alignment done to help them wear better also.
By Esther from Plainfield, Ohio
Tire Repairs
If you buy tires from tire chains like Big-O or Les Schwab Tires they will usually fix your tires for free. Also, make sure to read and keep your warranty information handy in you glove box and try to return to the place that you purchased the tires for repairs.
Don't let tire sales people sell you on fancy rims or more tire than you need. If you only plan on having your car for a year, you don't need a top of the line tire.
Post your ideas.