May 6, 2005
1

found this helpful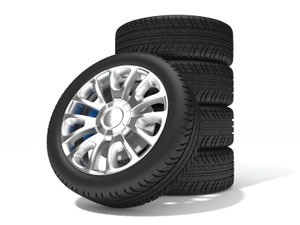 Tips for saving money on tires.
Tire Warranties
If you are a commuter and would like to save money on tires, make sure you buy tires with a mileage warranty and follow the warranty rules. Most commuters, especially on rural roads, wear out tires well before the warranty period has ended. When they look worn, have them replaced through the warranty and they will pro-rate your new tires every time!
By Chrissy
Rotate Your Tires
Rotate your tires every 2 oil changes and they will last a lot longer. That should be every 6000 miles.
By Anders35
Air Pressure
Keep the tires inflated to the correct air pressure so they wear evenly.
By Suzin
Junk Yards
Head to the junk yard to buy tires. They have brand new smashed vehicles. You can get brand new tires at a fraction of the cost.
By C Tewksbury
$20 Tires
I bought all 4 tires from the junkyard at around $20 a tire. All are like NEW. I then paid to have them put on at about $6 each. They balance for the $6. I usually try to rotate a few times a year which helps with the wear and tear . Of course you should have your car alignment done to help them wear better also.
By Esther from Plainfield, Ohio
Tire Repairs
If you buy tires from tire chains like Big-O or Les Schwab Tires they will usually fix your tires for free. Also, make sure to read and keep your warranty information handy in you glove box and try to return to the place that you purchased the tires for repairs.
Don't let tire sales people sell you on fancy rims or more tire than you need. If you only plan on having your car for a year, you don't need a top of the line tire.
Post your ideas.
Kelly Ann Butterbaugh
0

found this helpful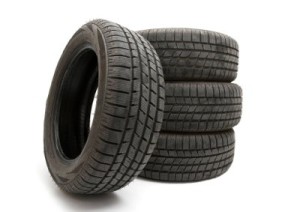 It's not the best news that you've heard when your auto mechanic tells you to replace your car's tires. It's essential, and it's a several hundred dollars investment. Is there a way to save on the new tires? Even better, is there a way to make them last longer? The good news is that there is.
Tire Longevity
Maintaining proper tire health can add to the life of your tires as well as save on fuel. Checking your tires weekly to make sure that they're properly inflated can save on unnecessary wear if they are underinflated. Less than ideal tire pressure puts tires at risk for damage while driving, especially when potholes come into play. Likewise, if your tires roll across the road smoothly, the car uses less gas to propel it. So, take the time to fill your tires weekly and pay a little less.
Balance
Wheel alignment and tire balancing is something that a professional must do, and he/she'll charge for it. However, it will be worth it in tire longevity. If tires wear unevenly with one tire or one pair of tires wearing differently than the rest, your car is out of alignment. Tires that wear with odd patterns rather than consistently around are out of balance. Ask your mechanic to repair these problems at a low price to reduce the need for a higher priced tire replacement later.
Check for Leaks
If you suspect that your tire has a leak, put an end to it immediately. Don't pay to have a professional look for the leak if you can find it yourself. Either take the tire off the car and submerge it in water, looking for the bubbles to appear at the leak, or apply dish soap to the suspected area and look for bubbles to appear if there is a leak.
Rotate Regularly
Even with proper maintenance, tire rotation is essential for healthy tires. It's rare to have a car perfectly aligned and perfectly balanced, so tires will wear at different rates. Rotating tires helps to create a more balanced wear on all the tires. It's not a bad idea to rotate them with the seasons, once in spring and once in fall.
New Tires
If you need new tires, watch for the sales. It's not uncommon to find sales that offer four tires for the price of three. Avoid sales that boast of free maintenance or free balancing; the maintenance and balancing of tires isn't a great expense, and you'll do better to wait for a better sale.
When purchasing the tires, stay with the original style and size of your vehicle. Also, high performance tires usually aren't needed, though they are more expensive. Despite their name, high performance tires wear quicker than regular tires. Heavy vehicles, such as trucks, require steel belted tires to get the longest lifespan of the tires.