I recently read a tip on ThriftyFun about separating your bananas from the bunch to keep them from getting brown so quickly. As this is a common problem in our household, I tried it the next time I got bananas from Costco.
The first picture was taken just after we separated the bunch. I did wind up tearing one peel open but it was easily pawned off to one of my hungry boys. We had another bunch that we ate first, so we could leave these ones mostly alone. As you can see, they are pretty green still.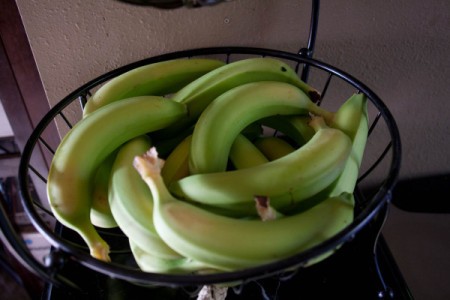 The second picture was taken almost a week later They are still a bit green on the edges but nicely yellow otherwise, with almost no brown spotting. The weather was not too warm and that might cause them to ripen faster in the height of the summer. I'm going to always separate them from now on.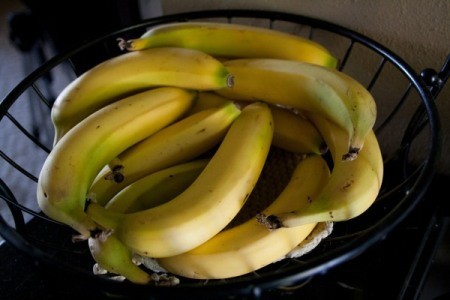 Source: ThriftyFun
By Jessica from Hillsboro, OR