It's sad to see so many big stores closing. I don't often visit store closings because I always thought the prices are expensive, but actually the prices are reasonable and they will only get cheaper toward the end of the closing date.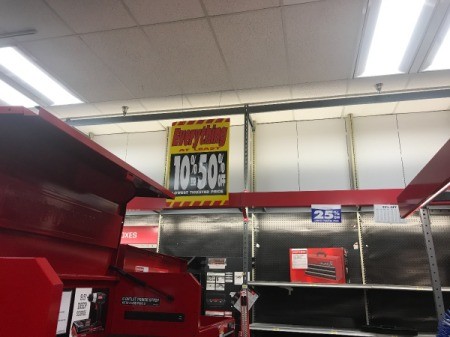 Tips I learned from this shopping experience:

It doesn't hurt to stop by and look at store closings if you're in the area. You're not obligated to make a purchase.
Most likely the items sold are on final sale so please, please be sure to do your research/homework before purchasing. Inspect all your items thoroughly before paying. I always research online from my phone to ensure that I am getting the best price possible! Even though the store is closing, the warranty is still valid from the manufactory.
If the line isn't long or there's a sales associate nearby and you're interested in an item(s), be sure to ask them to scan and check the price! Shockingly everything I purchased (in the last photo) was marked a specific price, but when scanned, it was even cheaper!
What I purchased:
Nike girl's tank top $3.50, originally $18
Nike girl's shorts $3.50, originally $28
Nike kids' socks $3.50, originally $12
Nike women's hat $3.50, originally $25
Men's Nishiki Gloves $7, originally $20
In the second photo attached, they had that patio 6 piece set originally sold for $799.99 for $319.99. The quality of the set is durable and the cushions alone would normally be like $30-40 each!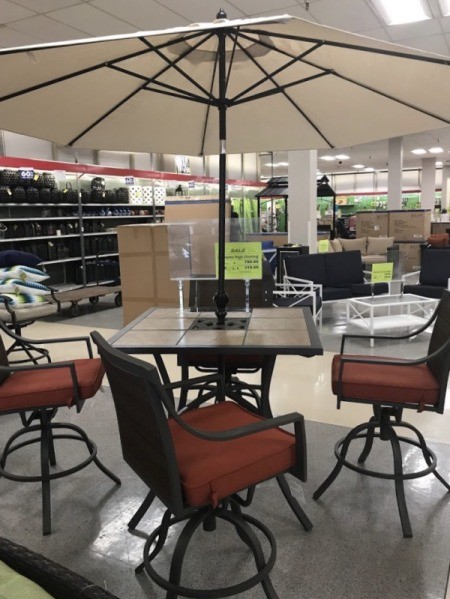 Overall, do not feel rushed to purchase anything. If there is a large quantity of items you like/want, chances are they will be further discounted. Check back in a couple of days and ask when the store is officially closing.