Hello again, I would like to share my frugal story. I am living with fibromyalgia so I am in a lot of pain. It took a while to get this done but it is done. I am paying off my credit report for this year. I am living on $780 but my check is paid out. I don't mind if I am left with $10 as long as my score goes up.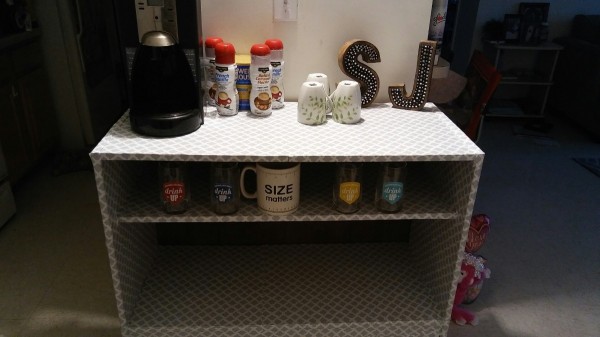 Over the past few months, I had less than $30 left after paying my bills. I don't mind, I am fine. This bookshelf was $12 on Facebook Marketplace. The lady was kind enough to drive it to me and bring it in the building. I saved up $16 and bought it. I won't lie, it's not worth $5 but it's mine.
I had saved up $5 and bought contact paper from the Dollar Tree. And that coffee picture too. I had to do the contact paper about 4 days. My fingers hurt for dear life. It's something about doing it to the end that pushed me.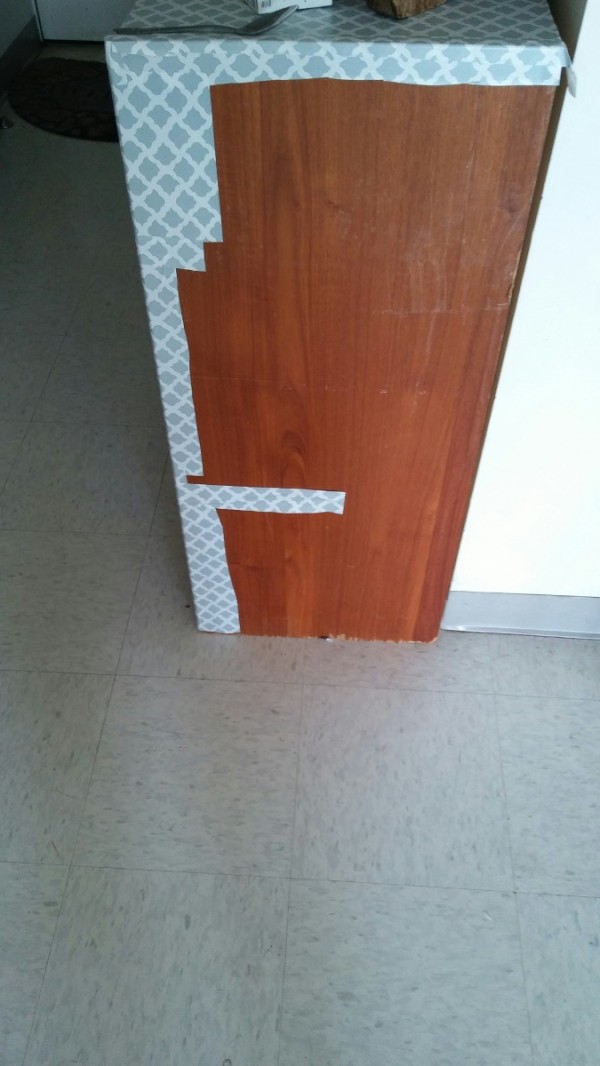 You see the mugs I had them in the cabinet over a year. I took them and used 3M hooks from the Dollar Tree. The red one was the final of four I had for, oh boy, how long. The big white one I used stickers to design it.
I waited around with nothing to put my coffee in for days. I then decided to save some jars. A friend took me to the store and I found craft paint. I loved doing it. I waited and bought from the dollar tree some stickers.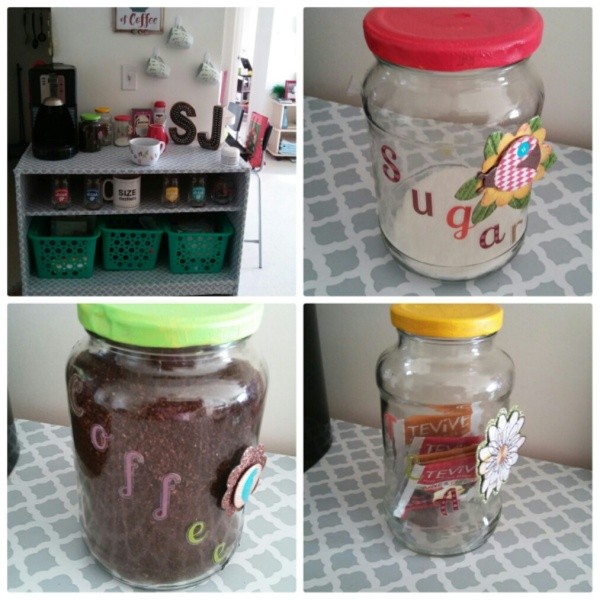 You see those green baskets. They are storage from my closet. But they are there until I can get more. The wooden letters were a gift from a past Christmas. Overall, the shelf was a work in progress. As you can see by the different images, it was over time. I am showing you the side to let you see I ran out of paper. It's ok, I am still proud.
My credit score has gone up 2 points. It's all I care about. I love shopping around my home when I need a new look. Crafting is helping with my stress from the pain. Thank you for reading my story. I have more coming. The final front is the image with the baskets.