Smokey is a 17 year old Congo African Grey. I got Smokey when he was 4 months old. I had to feed him with a syringe twice a day, as he was learning how to eat on his own.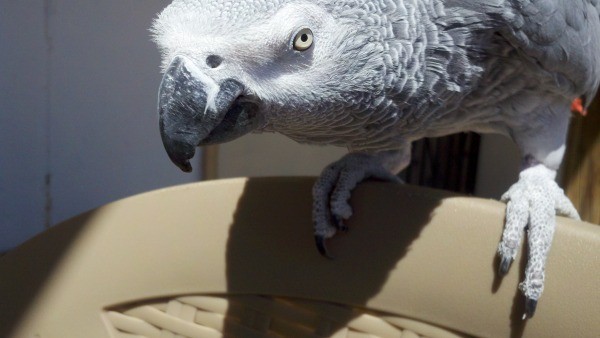 Smokey is a closet talker. He won't talk in front of other people, but when we're alone he talks up a storm. He loves to hang upside down while I tickle his belly or under his wings. He sits on my shoulder, and when he wants my attention, he bites my ear.
Smokey has been a huge part of my life for so long. I don't know what I would do without him.
By greybird03 from El Paso, TX