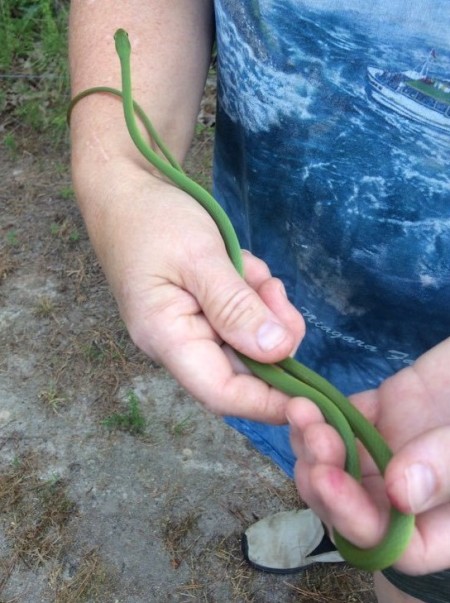 Photo Description
Although the weather is hot, it is good to be able to get out in the early evening and go for a walk with our daughter. She is a nature lover and has been picking up snakes since she was a child. She knows which ones can be handled. As we were walking, suddenly she stopped and grabbed this green snake from the limb of a small pine tree.
It is called a rough green snake. He became rather gentle, after he pooped on her, calmed down, and stopped trying to escape. I snapped a picture to share on Thriftyfun. Afterwards, she returned him to the limb where she found him.
These beautiful snakes make good pets and can live to be 8-15 years old if cared for properly. They eat insects, crickets, caterpillars, grasshoppers, snails, spiders, and small frogs. They grow to be 22-32 inches long.