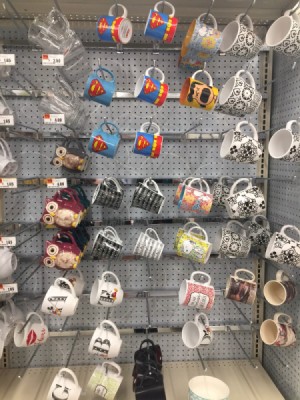 I was at Walmart, during an awful storm, it was shaking the rafters. I am glad that the store did not get struck or blown over. Anyway, I was around the kitchen section and passed by the coffee mugs. There were tons of them, and I decided to take a picture so I could go over them in detail later.
Sure enough, later when I was looking, I found the Snoopy character mug, which I didn't see at the store. If I had seen it I would have bought it right then. This goes to show that taking photos at the store helps me to find things I like which I might not see, while I'm actually there!
Just look at all these mugs. I am going to start saving my money.
Have a blessed day!