I have to admit, I never throw anything out before giving the item some deep thought on what I could use it for. I have a terrific husband who always asks me if I can use an item before throwing it away!This is my story on what I did with leftover linoleum.
After laying linoleum down in our laundry room, I found that we had a good size piece left. Hmmm, I found my mind wandering - I just knew I could use it for something. Then the light bulb came on over my head. I had been wanting a floor cloth for an area in one of my rooms, but after much hunting I found they were very hard to come by and also very expensive.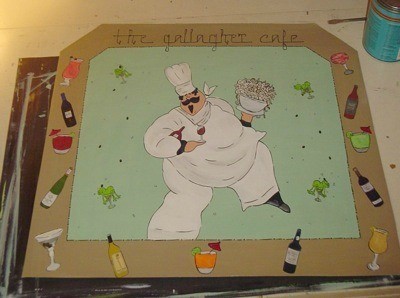 Linoleum is very easy to cut using a good pair of scissors. Any shape and size can be made. I cut mine to a 4 x 6 foot piece. I flipped it over to the white back side and primed it. Once dried, I painted it. Then I did 3 coats of clear varnish, letting each coat dry thoroughly. I was so pleased with the end result!
You can use them on any hard surface floor. I keep mine in place by just putting a piece of sticky tac (otherwise known as poster putty) under each corner.This is removable and repositionable. The floor cloths are easily cleaned by just a spray of Windex and paper towels.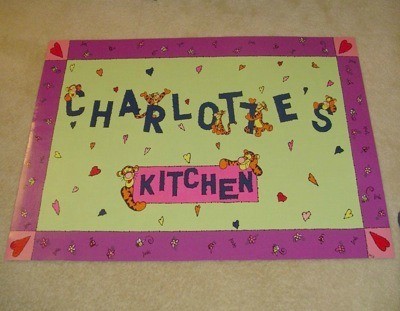 I have since made many, many more of all sizes and shapes for myself, family, and friends. I made a town with roads for my grandson and included match box cars. He loved it! I even got ambitious and made a 12 x 12 foot one for my screened in porch. I painted comical insects and dragonflies on that one.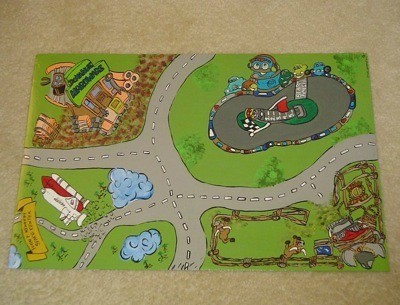 Even if one feels they can't paint, after priming, you can trace with pencil, pictures from coloring books, or other sources. I have even made place mats. I now purchase remnant rolls from home stores. This is a fun project for kids also. Just pre-prime the linoleum for them and let them paint their own pictures. They last for years and make a great keepsake.
By Mary from Palm Coast, FL
Do you have a frugal story to share with the ThriftyFun community? Submit your essay here: http://www.thriftyfun.com/post_myfrugallife.ldml